Many people wonder if Humana and Medicare are the same. Simply put, no. Medicare is a government administered health insurance program, and Humana is one of the largest private insurance companies. People get these two confused because Humana sells Medicare Advantage and Medicare Supplement Plans. Let's go over what exactly the two are.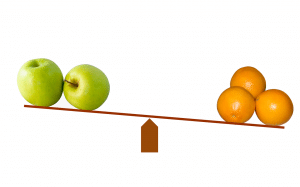 Medicare
Medicare is the nation's largest health insurance program for adults 65 and older. It is operated by the Centers for Medicare and Medicaid Services (CMS) under the US Department of Health and Human Services (HHS). Medicare is used by over 57 million Americans, and it is not based on income, and it is not free. In order to be eligible for Medicare, you must meet some requirements:
You must be 65 and older.

You must have worked and paid at least 40 qualifying quarters, or 10 years, of Medicare taxes to receive Medicare Part A.

You must be a U.S. citizen.
Medicare benefits are divided into two parts, Part A and Part B.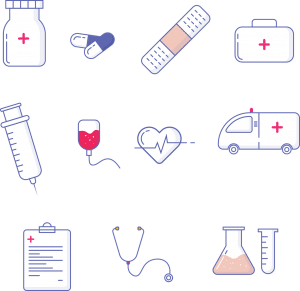 Medicare Part A (Hospital Insurance)

— covers inpatient hospital care, skilled nursing facility care, short-term nursing home care, hospice care, and some home health care. (100% of your costs for up to 60 days in a hospital or up to 20 days in a skilled nursing facility.)

Medicare Part B (Medical Insurance)

— covers annual wellness visits every month, ambulance services, orthotics and prosthetics, medical equipment, and mental health care. (80% of costs covered by Medicare.)
Medicare will cover 80% of your Part B expenses, leaving you with 20% to pay out of pocket. If the expenses get to be too much to budget, you can look into additional coverage to pay for the 20%, such as Medicare Supplement plans. These plans vary by premium, deductible, and coverage. Additionally, they are helpful to those who travel, as some cover international health care costs.
Humana
Humana is a private insurance company that sells Medicare Advantage plans, and Medicare Supplement plans for people looking for secondary insurance to help pay for Original Medicare. 
Humana is contracted with the federal government to provide these Medicare plans under the Medicare program. 
If you have Medicare and are interested in a Medicare Supplement plan, EZ.Insure can help! There are roughly 10 different types of medicare supplement plans on the market, and they all  vary in coverage and cost. Figuring out which plans are best for you can be hard, but we are here to help. If you would like to gather more information on Medicare and Medicare Supplement plans, one or our highly trained agents are ready to help.
You can start by simply entering your zip code in the bar above to get a quote, or you can contact us by email at Replies@Ez.Insure or call 855-220-1144. There is no hassle and no obligation. We will help you answer any questions, go over all of your plan options, find the Medicare Supplement plan most suited for your needs and budget, and even help you sign up if you're ready.