When shopping for commercial insurance, it can seem like the choice of insurance companies is endless. There is so much you need to learn about each company, including whether they are "non-admitted" or "admitted." These two terms relate to how insurance carriers are classified and the regulations they must follow. The differences between the two may seem like technicalities, but it is important to know these differences, and the advantages and disadvantages of each type of company, so you can choose the right one to protect your business. 
Admitted Insurance Companies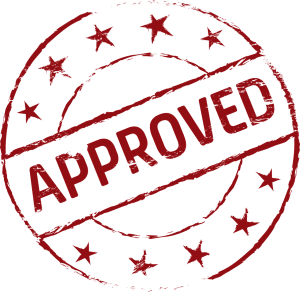 Admitted insurance companies are "admitted" by a state to conduct business as an insurance company. In order to conduct business, the insurance company has to comply with the regulations set by the state's Department of Insurance (DOI). These regulations include:
Each rate and insurance product must be approved by the state's DOI before they can be sold.

They must file their rates with the state, which means that they do not have pricing flexibility.

Admitted insurance companies have a capitalization requirement, meaning the company has to have a liquid amount of cash greater than the minimum regulatory capital levels needed to operate a business.

The organization, or how the company is operated, dependent on how profits are accrued and distributed, is also regulated. For example, a stock company has stockholders, whereas with a mutual company there are no stockholders; instead, the policyholders are owners of the company.
The benefit of working with an admitted insurance company is that if the insurance company fails financially and becomes insolvent, the state has the responsibility to pay the insurer's claims up to the specified limits. In addition, customers of admitted insurance companies have the right to go to the DOI to appeal claims if they feel that the claim was mishandled.
Non-Admitted Insurance Companies
Non-admitted insurance companies, also referred to as "excess surplus," or "surplus lines" carriers, are not held to the same standards that admitted insurance companies are. They do not operate under an individual state's insurance laws, so they do not have to follow the same rules for underwriting, rate setting, and coverage. These companies:

Have more pricing flexibility than admitted insurance companies. 

Have larger capital reserves in order to conduct business. The accumulated capital surplus of the company, created out of capital profit, will offset any losses they might face.

Are subject to more fees and taxes, which can make the insurance they sell more expensive.
Unlike admitted insurance companies, if a non-admitted insurance company becomes insolvent, there is no guarantee that claims will be paid. In addition, you cannot appeal to the state's DOI if you believe your claims were mishandled. Non-admitted carriers can't write policies that are on the admitted market.
The advantage of using a non-admitted insurer is that they have more flexibility when it comes to pricing and they have the ability to insure more than admitted carriers can. They can fill in the gaps that admitted carriers cannot, such as insuring higher-risk events and specialty risks, such as professional liability insurance, that admitted carriers cannot afford to cover. 
Which Is Better For Your Business?
Depending on the type of business you own, there might be advantages and disadvantages to each type of insurance carrier. Admitted insurance companies might be the way to go if:
You don't want to pay as much in fees and taxes when buying a plan.

You want to be sure that your claims will be paid even if the company fails.

You want the ability to appeal a claim to the state insurance department.
 However, if you need more high-risk coverage that an admitted insurance company does not offer, such as hurricane or earthquake damage, then a non-admitted insurance company is the way to go. With non-admitted insurers, you do not have to worry about meeting underwriting criteria, which can be beneficial if you have filed multiple claims in the past or are considered a high-risk business. 
It is important to note that just because a non-admitted insurance company is not subject to state regulations, does not mean it is not a stable or reputable company. The best way to determine the quality of each insurance company is by checking the grade given to it by rating firm A.M. Best Company; they give each company a letter grade from A++ to F. 
EZ.Insure works with the top-rated admitted and non-admitted companies in the country, so we can help business owners find the best policy for their needs. To compare quotes for free, simply enter your zip code in the bar above, or to speak directly to an agent, call 888-615-4893. We will compare quotes instantly, discuss the pros and cons of both types of insurance company and answer any questions you have.