Learn from Those that Came Before
With all the small business ideas out there, we live in a wonderful time of innovation, but that comes with its own risks. Whether you're wanting to sell produce and flowers in a farmer's market or opening up your own electronic repair store, it's good to be aware of the pitfalls with running your own business. Don't make these business owner mistakes.
1. Failing to Organize & Budget
Like anything, organization will set you free. When starting a business on the ground floor, having a clear plan with SMART goals can not only keep you going in the right direction but also help keep stress down.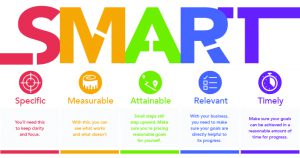 This also involves keeping clear notes on your goals and setting intentions, especially with a budget. With all of the clarity, you should have little to no mistakes during the start-up period by sticking with your business plan.
2. Skipping Research on the Market (Knowing Your Customer)
It's not the most fun aspect of business running, but it is a necessary one. The market is your influx of customers and money, so you can't ignore its heartbeat or where it flows. Researching what's happening in the market will give you first-hand knowledge, making you one step ahead of those who do not.
A secondary aspect of this is knowing your customer base, a part of the market. Knowing exactly what they want and how it pertains to your goods/services can keep your edge. For example, if you sell sandwiches and your market research shows a new type of cheese coming out, buying the cheese and utilizing it in your store can give you an edge over your competitors.
And you would never have known if you hadn't looked into it.
3. Not Taking Advantage Of Technology
While the solidity of hard copies can't be forgotten, technology has come far in contemporary times, assisting us in many trivial tasks. Also, in our screen-drenched world, your business could be disregarded for not having a website or having a mobile presence. Yes, this means social media too.
Software for businesses is a relatively cheap expense. If you want to do your own accounting (which you can, but don't skip this either), there are programs available to secure all the numbers in their places. Other software can be useful from tax preparation to advertisements. Would your business type benefit from an e-commerce store; if so, think about which host websites are available. This is the most costly of business owner mistakes.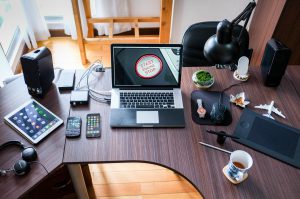 4. Forgetting Paperwork
Simply put, cover yourself. The amount of paperwork can be staggering, but it is a necessary part of the business world. Don't forget to sign all your agreements and keep receipts in case something comes up later.
5. Undervaluing Yourself
Along with market research, you'll see the average cost of your goods/services. When new businesses start, they can assume they'll start in a novice category. While true for some, it may not be the same for all.
Make a fair market price for what you provide so that you can maintain a solid profit margin. Adjustments may come, so be ready for those as well.
6. Spending Too Much Too Soon (Or Too Little)
Debt becomes a big problem over time, but business loans are known to be a popular first choice. Your starting capital needs to stretch to cover everything you need starting up. Again, referencing the goals from earlier, you should be able to attain them and keep within budget. Just make sure not to stretch yourself or make large personal purchases using your company account.
The same can be said about spending too little. If you don't maximize your starting capital, you risk lessening your impact on the market and thus falling behind from the get-go. There is always a risk, but make sure these risks are calculated.
7. Not Planning for Hardship
Hard times fall on us all, and businesses are no exception. Whether it's an unforeseen accident, theft, or illness on the team, you'll want to be prepared for it. Insurance can definitely help with this, but also keep a savings account with enough money set aside for the interim. For more information on types of insurance, look at our easy guide here.
This way, when hardship falls on you, you can rest secure with the knowledge that you can see it through, and your business will continue to thrive.
8. Going it Alone
We're a communal species, and this goes into the intricate dealings of a business. You're not alone in the market so you shouldn't be alone in your company. If you work alone and are comfortable with that, of course, it's okay, but when it comes to managing more complex matters, don't make the mistake of not asking for help or advice.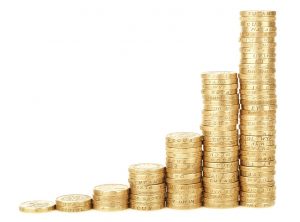 Hiring others when needed and delegating is the start of a strong team. Don't forget that by working together, we can achieve loftier goals than apart.
This can be done with small hires like a personal or virtual assistant, hiring agents for insurance, or even seeking financial advice from experts.
Successful business owners learn all these things, from organizing to teamwork. As long as you take it one step at a time, you should have little problems navigating the business world, and you won't fall for these business owner mistakes.
EZ.Insure is there to make sure you're not alone. Your agent will answer any questions you have, compare different plans for you, and even sign you up when you're ready, free of charge and without having to worry about being hounded by endless calls. To get started simply enter your zip code in the bar above, or you can speak to an agent by emailing replies@ez.insure, or calling  888-615-4893. EZ.Insure makes the entire process easy, and quick.