Insurance Can Be Tiresome. Let Us Help You.
You're sitting at your desk, scratching the back of your head with at least ten different insurance pages open. Sound familiar? It'd be nice if someone brought you an extra cup of coffee, closed your laptop, and gave you a shoulder rub instead. We can all dream, right? Unfortunately, insurance headaches can happen to anyone.
While shoulder rubs may not be our thing, helping you out with insurance still is. There are some major stress factors on the road of life, and we have three mapped out for you already here. EZ.Insure has solutions for them.
1. Searching: The Exhausting One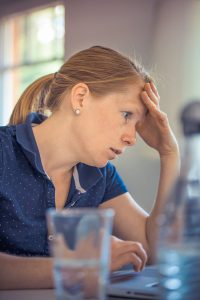 Searching for policies yourself can leave you stressed and drained. When you're in that state, it becomes harder to make good decisions. This goes double for business owners; you've got a lot riding on you. Why shoulder this entire burden yourself?
Looking at policy lists, companies, and plans will take chunks of time from you. Besides that, you're handing out information to various companies. Our agents here are capable and willing to do the heavy lifting for you. We take the hassle and anxiety out of this process.
Don't put yourself in a situation where you could be overwhelmed when a simple email will save you time. One agent can free you up to spend more time on the things you love: your company, your family, your life.
2. Scams: The Crazy One
It's sad, but there are many insurance scams out there today, one of the worst insurance headaches that could happen. Without the proper information, you could fall for one of these con artists. It wouldn't even be your fault. How would you have known?
Regardless of knowledge, people are taken advantage of daily. Business scams are prevalent because they prey upon a valid need for increasing revenue. Picture yourself in a bind with a slow month in profits, and you need help. With anxiety clouding your judgment (which is perfectly understandable), you could reach for the first attractive advertisement offer without considering where it comes from, or what kind of "fees" they charge you to start their services. That's how they get you.
Our agents are reliable, keeping up daily with insurance trends and scams. They'll make sure to keep you in safe zones so that you don't have to worry about falling for a con. Losing money is bad, but feeling victimized is worse.
3. Unexpected Disasters: The Big One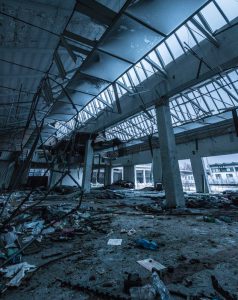 Your entire life can change in a day; you need to prepare for this.
Natural disasters strike, more often than before. Hurricane Harvey hit my area of Texas in 2017, causing $125 billion in damage. Homes were lost, businesses closed, and people were displaced. No one could have accounted for such a massive storm. Who could have predicted it?
Our agents will take the time to address your concerns and find policies that will protect you during hardship. Our business owner's policy provides you with liability insurance and protection when your property is damaged. Worried about the downtime while you're making repairs? EZ.Insure offers Business Income/Interruption insurance to help with less profitable months due to disruptions.
Our custom service focuses on saving you time and money. Let us be your support so that you can make an informed decision. We'll take the insurance headaches away from you.
EZ.Insure is there to make sure you're not alone. Your agent will answer any questions you have, compare different plans for you, and even sign you up when you're ready, free of charge and without having to worry about being hounded by endless calls. To get started simply enter your zip code in the bar above, or you can speak to an agent by emailing replies@ez.insure, or calling 888-350-1890. EZ.Insure makes the entire process easy, and quick.