If this was your first year as a Medicare beneficiary, then you are heading into your first Medicare Open Enrollment Period. When you enrolled in Medicare, you chose whether to stick with Original Medicare, add a Medicare Supplement Plan, or go with a Medicare Advantage Plan, and now is the time to evaluate your plan to see if it's still working for you. You'll have the option to stay with it, or change your plan this fall during Medicare's Open Enrollment Period, which runs from October 15 through December 7. 
When it comes to your Medicare plan, you shouldn't simply sit back and let your plan renew. Medicare plans come and go, and yours might not exist next year – or there might be a plan that better suits your needs. If this is your first time preparing for Medicare's Open Enrollment, there are some things you need to review and consider. Taking a little time to do this will not only help you get the best coverage next year, but will also help put money back in your pocket.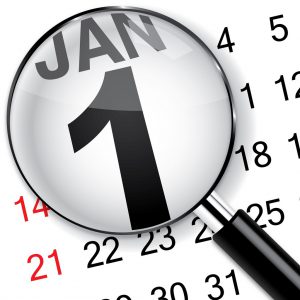 Changes Won't Take Effect Immediately
Because this is your first Medicare Open Enrollment, it is important to know that whatever decisions you make during the open enrollment, it will go into effect January 1st. So, if you choose to switch plans, know that your new plan will not begin until the new year. This is important so you can budget accordingly for the rest of this year.
Your Options 
During Medicare's Open Enrollment Period, existing Medicare beneficiaries can make changes to their plan, including:
Switching from Original Medicare to a Medicare Advantage Plan or vice versa.

Adding a Medicare Supplement Plan if you switch to Original Medicare.

Changing your Medicare Advantage Plan.

Joining a Medicare prescription drug plan or picking a new drug plan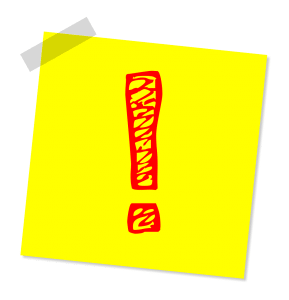 As Medicare Open Enrollment approaches, you will start receiving some notices in the mail – usually in September. These notices include:
Annual Notice of Change

– Lists changes to your current plan, such as changes to coverage, costs, included drugs, or provider network. 

Evidence of Coverage

– Lets you know whether your plan will be available next year. 

Medicare And You Book

– Provides you with a list of plans in your area, including their costs and coverage rules.
Determine If Your Existing Plan Is Still A Good Match For Your Needs
The last thing that you should do is blindly accept your current plan and renew it for the coming year. This can end up costing you a lot of money out-of-pocket. You should review the above documents carefully in order to be aware of any changes that are coming to your current plan. You might find out that your current plan will not be available in your area anymore, that costs are going up drastically, or that something you need coverage for will no longer be covered. 
Review your plan, and if it no longer meets your needs, then the next step is to start searching for other options. EZ.Insure's agents can help you compare plans in your area in minutes. 
What some people are unaware of is that they can save a lot of money next year by adding a Medicare Supplement Plan if they have Original Medicare, or are switching to Original Medicare. One of the biggest advantages of Medicare Supplement Plans is that they will generally cover your Part B 20% out-of-pocket costs – all you have to do is pay a low monthly premium, and you'll  have more coverage, and save more money. There are 10 different plans to choose from; it is important to review all the different plans to see which one will offer you the most coverage for your specific needs. 

Going over all of the paperwork that you are receiving this month can become quite overwhelming. Not only do you have to carefully review all the notices and make sure your plan is still a good fit for you, but you have to begin researching other plans to see if they might work better for you. This is a time-consuming process, but it doesn't have to be if you use an EZ.Insure agent. Our agents are highly trained and know the ins and outs of all the different Medicare Supplement Plans. You will be provided with your own agent who will go over your notices, review your current plan, and find a Medicare Supplement Plan that will help you save as much money as possible.
And the best thing about EZ? Our services are always free! We will research, compare, and even sign you up for free! To get your free instant quotes, simply enter your zip code in the bar above, or to speak with an agent, call 888-753-7207. No hassle, no obligation!