January is Cervical Health Awareness Month, so it's time to talk about that dreaded subject: cervical cancer. Did you know that each year more than 14,000 women in the United States are diagnosed with invasive cervical cancer, which only has a 66% five-year survival rate?
Yet this disease is actually preventable through vaccination and appropriate screening. In order to help spread the word about cervical health, we have some facts that all women should know, so they can lower their risk of HPV infection and cervical cancer.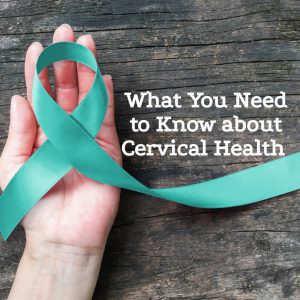 Here's the thing about the sexually transmitted disease human papillomavirus, or HPV: most forms of it are harmless and leave the body within a year or two without causing any symptoms. That is why more than 79 million Americans, or the majority of sexually active adults, have had it. And there are around 14 million new infections each year. But some strains of the virus can cause serious health complications, which can lead to cervical cancer in women.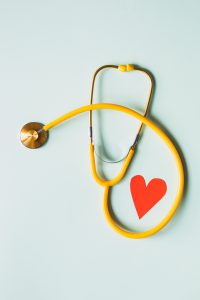 If you are a sexually active woman, you should visit a gynecologist for regular cervical cancer screenings. The American College of Obstetricians and Gynecologists (ACOG) guidelines for cervical cancer screening are:
Women aged 21 to 29 should have a pap test every 3 years. HPV testing alone can be considered for women who are 25 to 29, but pap tests are preferred.

Women aged 30 to 65 have three options for testing. You can have both a pap test and an HPV test every 5 years. You can have a pap test alone every 3 years, or you can have HPV testing alone every 5 years.

After age 65, you can stop having cervical cancer screenings if you have never had abnormal cervical cells or cervical cancer, and you've had two or three negative screening tests in a row, depending on the type of test.
These screenings can help detect cervical cancer in its earliest and most treatable form. As well as precancerous cells, which can decrease your chances of developing the disease or dying from it. A gynecologist will screen for the disease with an HPV test for women older than age 25, followed by a pap test if the virus is detected.
Free and low-cost screening is available
A local clinic, pharmacy, or hospital can offer free or low-cost cervical cancer screenings if you need one and cannot afford your deductible or co-payment, or do not have health insurance.
HPV vaccines are recommended for both boys and girls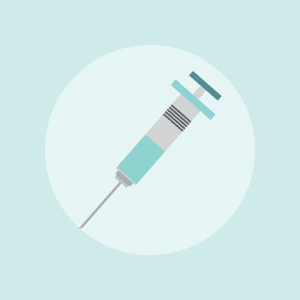 The Centers for Disease Control and Prevention (CDC) recommends that both boys and girls get the vaccine that protects against HPV, specifically the riskier strains. Although HPV affects women more than men, men are carriers and can spread it to women without knowing. The recommended age to receive the vaccine is 12 years old, but anyone younger than 26 can get the vaccine.
Having the right health coverage is key
Having a great health insurance plan is important so you can get routine screenings for HPV. When trying to select the right health insurance plan for you and your family, you will come across many different choices. The right one for you will depend on your lifestyle, the doctors you want to see, and any medical equipment you need or medications that you take regularly.
Comparing plans is the best way to find an affordable plan that provides the right level of coverage for you. Before you start doing the work of comparing on your own, come to EZ. We will make the process quicker and easier by comparing available plans in your area in minutes. Our licensed agents work with all the top-rated insurance companies in the nation. They can go over your budget and needs, and find the best plan for you and your family. We compare plans and offer guidance at no cost to you. To get free quotes, simply enter your zip code in the bar above. Or to speak directly with an agent, call 888-350-1890.