Now that travel restrictions are finally being lifted, and people are getting back to traveling, you might be thinking that it's time for you to get back out there, too. But before you do, you should check a few things off of your list: along with grabbing your passport, vaccination card, and itinerary, you need to make sure you are fully insured before you travel! This is especially important if you are older and on Medicare, because Medicare coverage for overseas travel is limited. If you travel to another country and get hurt, you'll have to pay your medical bills out-of-pocket, unless you are properly insured.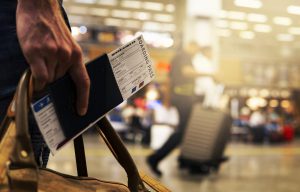 If you are a Medicare beneficiary and are traveling within the U.S., you will have coverage anywhere in the U.S. and its territories. This includes all 50 states, the District of Columbia, Puerto Rico, the Virgin Islands, Guam, American Samoa, and the Northern Mariana Islands. As long as the hospital and/or doctor that you visit accept Medicare assignment,  you will be fully covered. If you are traveling abroad, however, it's a different story.
When Medicare Will Cover You Abroad
There are very few scenarios in which Original Medicare will actually cover you when you are in a foreign country. These include:
If you live in the United States and have a medical emergency, but the nearest foreign hospital is closer to you than the nearest U.S. hospital.

If you have a medical emergency while you're traveling to Canada, without unreasonable delay, between Alaska and another U.S. state, and the closest hospital that can treat you is in Canada. Medicare will determine on a case-by-case basis what qualifies as "without unreasonable delay."

If you live in the United States and the foreign hospital is closer to your home than the nearest U.S. hospital, you can get coverage for certain healthcare services, whether it is an emergency or not.

If you are on a cruise ship and you need to receive medically necessary care while the ship is in U.S. waters or a U.S. port (or within six hours of arrival or departure from a U.S. port).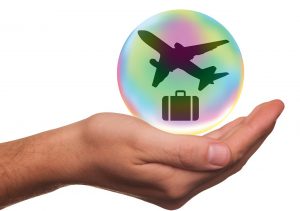 All of this means that you won't be fully covered by Original Medicare when traveling abroad, so the best option for getting adequate coverage is a Medicare Supplement Plan. These plans work alongside Original Medicare to provide you with coverage for things, like foreign travel, that Medicare does not cover. Medicare Supplement Plans C, D, F, G, M, and N all provide some sort of foreign travel coverage. 
There are 10 different Medicare Supplement Plans to choose from, each offering different coverage options and rates. It's worth looking into a Medicare Supplement Plan to save as much money as you can, so speak to an EZ agent for all of your options. EZ's agents work with the top-rated insurance companies in the nation and can compare plans in minutes for you at no cost. To get free instant quotes for plans that cover your current doctors, simply enter your zip code in the bar on the side, or to speak to a licensed agent, call 888-753-7207.