Comparing and finding the best health insurance, Medicare Supplement, or Medicare Advantage plans can be a complicated process. Many people jump around different sites thinking that this will help them get the best price, but they are wrong. Shopping around like this can take up a lot of time , and it gives your information to tons of different companies. At EZ.Insure, we make it quick and easy and we make sure you work with one, and only one, agent who is there to make your life easier. Our purpose is to provide the best products and services at a fair price.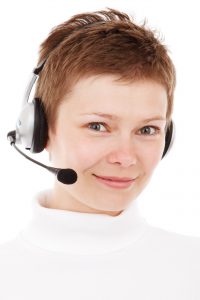 There are many advantages to using EZ.Insure, one being receiving your very own knowledgeable advisor. You will not be bounced around from one agent to the next, instead, you will be assigned to and receive help from just one. Every one of our licensed advisors is highly trained and knowledgeable about your region's health insurance options. The agent will be able to explain all the benefit options because we make sure to pair you with someone who works in your specific area! Your advisor will assist you in applying for coverage that meets all of your needs, within your budget. Because of these attributes, we assure you the best experience in customer service.
What EZ.Insure offers:
No Obligation– When using EZ.Insure, you can cancel your plan at any time. You can even cancel during the underwriting process, and up to 10 days after you receive your policy. Insurance companies will not charge you until you are approved. Most importantly, you are not obligated to buy a plan until you are ready. You can utilize your personal advisor as much as necessary, to search and compare plans without any obligation to purchase until you are certain you found the right plan.
Protected Privacy– People should never worry about your information being sold or traded when doing business. While some businesses break that ethical code, EZ.Insure does not. We will never sell, trade, or give away your personal information to anyone, unless related to the processing of your application. We ensure confidentiality at all times with the use of advanced privacy technologies.  When you fill out our form along with quotes, you will immediately see the contact information of the agent you are being to assigned to. This ONE agent is the only person that will receive your information so you do not have to worry about dozens of agents calling and competing for your time.
Expanded Choices– EZ.Insure provides a wide selection of plans in your area so you can make the most informed decision for your healthcare needs. We do not benefit from whichever insurance company you choose to use. Our main goal is to provide you with plans from financially secure companies that provide the best service to their members. With all the plans we have to offer, you are sure to find a plan that meets your personal needs.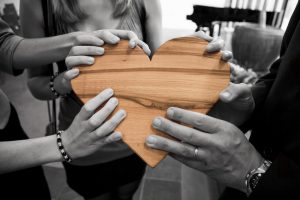 Fast Quotes– You do not have to wait for a long time to receive a quote, because once you answer a few quick questions, you will instantly get a list of plans to choose from. You can enter your zip code in the bar below to start getting quotes, it's that simple.
Cost Effective– EZ.Insure can help you find plans with great benefits that cost less, even if you already have coverage. With our agency, you are guaranteed to save money.
At EZ.Insure, we are continuously researching the best information and technology to pass onto our customers. We offer more guidance than any other agency out there with our well equipped and informed agents in the industry. You will never have to worry about being bounced around from agent to agent, or receiving subpar information. Be informed of the top plans for your circumstances with the best price. Why do it the hard way, when you can do it the EZ way?
Start saving time and money by simply entering your zip code above to see quotes now or you can give one of our agents a call at 888-350-1890, or emailing us at replies@ez.insure.