If you are new to Medicare, then you probably have not heard of the 8 Minute Medicare rule. It is a phrase that many Medicare beneficiaries come across, but do not know exactly what it means or pertains to. If you are a seasoned Medicare beneficiary, then you might be familiar with Medicare's 8-minute rule. It is important to understand what the 8-Minute Rule is because the term can be misleading and confusing.
What Is The 8-Minute Rule?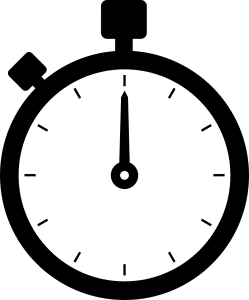 The 8-Minute-Rule was introduced in December 1999 and became effective on April 1st, 2000. It is a stipulation that applies to time-based CPT codes (Current Procedural Terminology codes) for outpatient services that are provided between 8 and 22 minutes. A typical outpatient service in which the CPT code applies is physical therapy. It allows practitioners to bill Medicare for one unit of service if its length is at least 8 minutes but fewer than 22 minutes. A billable "unit" is the time interval for the service, and under the 8-Minute-Rule, you need the service to consist of 15 minutes each.
How Does the 8-Minute Rule Work?
 The rule applies only to services when the practitioner has direct contact with the patient, so it has to be in person. If you have received more than one service, then Medicare will be billed based on the total timed minutes per meeting. If you are seen by the doctor for less than 8 minutes, then Medicare will not be billed for it.
Services are billed in 15-minute units, so if you are seen by a doctor for 20 minutes, Medicare will be billed for one unit, because the number falls between 8 minutes and 22 minutes. If you are there for let's say23 minutes, then Medicare can be billed for two units. If the service takes 38 to 52 minutes, then the healthcare provider can charge for three units, and so on as the 15-minute interval pattern continues. The chart below can help guide you:
Outpatient providers that follow the 8-Minute-Rule include:
Private practices

Rehabilitation Facilities

Skilled Nursing

Home Health agencies

Hospital outpatient Departments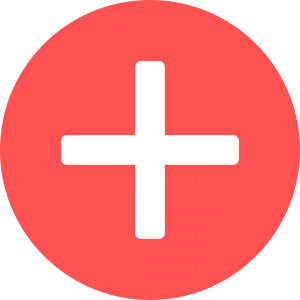 Extra Coverage
Medicare Part B, which covers the costs of most medical services, only covers 80% of these costs. This will leave you with the remaining 20% to pay out-of-pocket, but a Medicare Supplement Plan can help you pay for the medical expenses that aren't covered by Medicare Part B. One of these plans can help you save hundreds, or maybe even thousands of dollars each year.
There are 10 different plans to choose from, and depending on which plan you choose, you could get anywhere from 75% coverage of your medical expenses up to 100%. Each plan offers a range of coverage at different price points and can help save you money and keep you from stressing over medical bills, leaving you with more time and energy to focus on your health. 
EZ can compare all 10 Medicare Supplement Plans and find the one that will meet your financial and medical needs. Our agents work with the top-rated insurance companies in the nation, which makes comparing plans easy, quick, and free – our services come at no cost to you because we just want to help you save money so you can focus on your health. To get free instant quotes on plans that cover your doctors, simply enter your zip code in the bar above, or to speak to a local licensed agent, call 888-753-7207.