Many people, especially older people think to themselves "why should I stop smoking? It has already been so long, why quit now." A lot of times, seniors will think that it is too late to quit smoking, but it is actually the opposite. There are many benefits and reasons to stop smoking, even in your 60's. Research has shown that seniors who quit smoking lowered their chances of dying.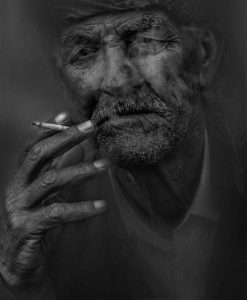 Cigarette smoking leads to about 30% of cancer deaths in the U.S. According to the CDC, more than 16 million Americans have a disease caused by smoking, and that smokers die on average 10 years earlier than nonsmokers.
Did you know that people who quit smoking get colds and flus less than those who still smoke? You also reduce your risk of a heart attack, stroke, chronic lung disease, and cancer when you quit smoking. Smoking has been linked as a major risk factor in 6 out of 14 causes of death.
Research shows that older smokers tend to smoke more than younger ones, and the cigarettes they do smoke contain higher nicotine. The studies also show that people who quit within their 60's reduced their risk of death by 23%. This may not seem like a lot, but as we age and get older, the more susceptible we are to getting sick, hurt, or dying. A 23% chance to continue living is better than nothing.
While the best solution is to never begin smoking, there are just as many benefits to stopping. It only takes 20 minutes from the moment you decide to stop smoking, to feel better because your blood pressure immediately starts to drop. Within 12 hours, you will feel as if you can breathe a little better since the carbon monoxide levels in your body drop back to normal. The health benefits and good feelings only intensify within the next few weeks when your levels return to near pre-smoking levels.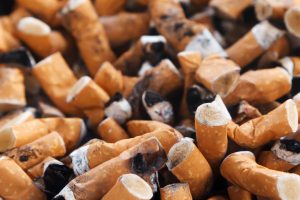 Quitting smoking can be hard at times, and many smokers have tried to quit multiple times in their life. There is no doubt that there will be challenges, but there are some things you can do to quit. Voice your decision to your doctor and they can suggest the different options that can help you to quit. There are local programs you can go to for support, and you can seek nicotine replacement packs or medication.
Some people smoke out of habit, while others do it to destress. Take up a hobby or new activity to replace smoking and relieve stress. Yoga and other forms of exercise may help you find peace and take your mind off what is going on, plus you get the added benefits of exercising!
We all have our flaws where we say we will start to do better for ourselves tomorrow, or next week, or the beginning of the month. But there is not better moment than right now to quit smoking.