Are you thinking about purchasing a Medicare Supplement Plan, or have you already signed up for one? Great choice: while Medicare covers most of the medical services you'll need, there are still out-of-pocket expenses for beneficiaries, including a 20% Medicare Part B coinsurance and Parts A and B deductibles. This can add up to a lot of money, so having a Medicare Supplement Plan to fill the gaps in Original Medicare is definitely the way to go! But if this is your first time dealing with one of these plans, you might be unsure exactly how they work: are they like individual plans in that you have to choose a new one every year? Do you have to renew your plan or does it renew automatically? Do the rates go up? Can you change plans if you aren't renewing it? Fortunately, there are simple answers to all of these questions!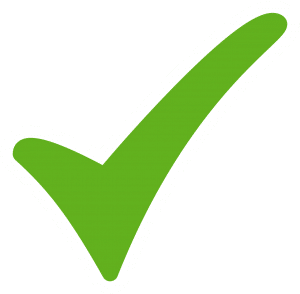 Guarantee Renewable
When it comes to renewing your Medicare Supplement Plan, there's actually nothing you need to do except pay your monthly premiums: these plans renew every time you pay your premium, and there's nothing you need to do annually to renew them. And not only that, but the plan cannot drop you: Medicare Supplement Plans are what's known as "guarantee renewable," so you can keep your plan for as long as you like, regardless of your health, your location, or any other factors that can change in your life. 
Rate
Increases
One thing that many Medicare beneficiaries are unaware of is that the rates for Medicare Supplement Plans typically increase every year. Your insurance company will notify you of any rate increases 30-45 days before the new rates go into effect, so look for any information as the end of your plan year rolls around; if you find that rates are increasing too much for you, you do have other options. 
If you're unhappy with the price of your plan, or if your circumstances change and you find you need a different level of coverage, you have the option to change your Medicare Supplement Plan under certain circumstances. You can switch plans: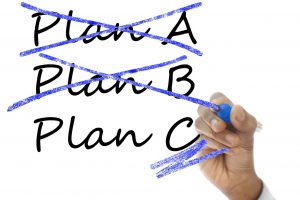 During your 6-month Medicare Open Enrollment Period.

If you lose your plan through no fault of your own.

Within 30 days of enrolling in your current Medicare Supplement Plan. You have a 30-day "free look period" to test out your plan and make sure it's right for you. 
If you want to switch plans outside of these circumstances, you will have to go through the underwriting process and answer some health-related questions, such as:
Do you have diabetes with major complications?

Have you had a heart attack in the last year?

Have you been diagnosed with major heart conditions or cancer in the past 2-3 years?
If you have any health conditions like the ones asked about above, you could be denied coverage, or be charged more for your premiums.
If you are looking for a Medicare Supplement Plan, or want to change your current plan, come to EZ.Insure and speak to one of our knowledgeable agents. We understand that you want to find great coverage at an affordable rate, especially if you're living on a fixed income, so we'll  compare all available plans in your area to find the right one for you. We work with the top-rated Medicare Supplement Plan insurance companies in the country and can find you a plan that could save you hundreds of dollars each year! To get free quotes, simply enter your zip code in the bar above, or to speak with a licensed agent, call 888-753-7207.