We have come a long way in understanding polycystic ovary syndrome (PCOS), and how we can help women who are living with it. One of the major things that we know is that PCOS can cause other medical conditions – and because of this, this syndrome is misdiagnosed in many women, or the symptoms are often overlooked. Not only that, but studies now show that PCOS leads to poorer overall health for women who suffer from it. So, because September is Polycystic Ovary Syndrome Month, we wanted to take a deeper dive into PCOS, and a study that has linked it to poorer health and more medication use in women.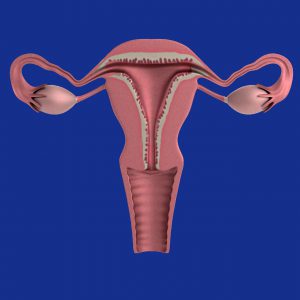 Polycystic ovary syndrome is a condition in which the ovaries produce an abnormal amount of androgens, male sex hormones that are usually present in women in small amounts. This hormonal imbalance causes the body to skip menstrual periods, and makes it harder for women with PCOS to get pregnant, and can even cause infertility. 
PCOS also causes hair growth on the face and body, as well as balding. Not only that, but women with PCOS are more likely to develop certain serious health problems like diabetes, heart disease, stroke, sleep appear, endometrial cancer, and depression. 
The condition can be diagnosed through an ultrasound, which will look at the size of ovaries to see if they have cysts, or through blood tests to look for high levels of androgens. Unfortunately, though, the exact cause of PCOS is not clear.
The Finnish Study
Researchers in Finland have been studying PCOS, and are urging us to look at it as more than just a problem with the reproductive system. "I have been working on PCOS for over 20 years and during this time I have seen the emerging evidence that instead of labeling PCOS as an infertility problem, we should consider PCOS as a health risk," Terhi T. Piltonen, MD, an OB/GYN and reproductive medicine consultant and a clinical researcher at the University of Oulu in Finland.
Dr. Piltonen and colleagues used data to evaluate the risks in over 200 women who reported oligomenorrhea (infrequent menstrual periods), amenorrhea (the absence of menstruation), and hirsutism (excessive hair growth on unexpected areas of the body) by age 31 and/or a PCOS diagnosis by age 46. Participants reported their diagnoses and symptoms, overall health status, and medicine use through a questionnaire administered at age 46.
The Findings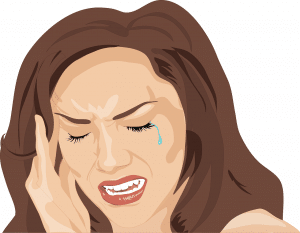 According to the study, a greater proportion of women with PCOS reported hypertension (30.4% vs. 17.9%); diabetes mellitus type 2 (6.7% vs. 2.2%); depression (20.5% vs. 14%); migraine (34.2% vs. 24.7%); knee, back or shoulder osteoarthritis (26.8% vs. 18.1%); fractures (24.5% vs. 16.8%); gestational diabetes (30.2% vs. 25.1%); preeclampsia (15.5% vs. 8.7%) and endometriosis (13.4% vs. 8.4%) compared with women who did not have PCOS.
Women with PCOS were also more likely to have autoimmune diseases, such as joint pain and joint swelling, and recurrent upper respiratory tract infections and symptoms, such as multiple incidences of pneumonia. They were also more susceptible to infections compared with other people.
Overall, women with PCOS had a greater risk for morbidity compared with women who did not have PCOS.
Seeking Treatment
These are disturbing findings, but there are ways to control symptoms. Some common treatments for the condition include:
Birth control

– Taking a form of hormonal birth control can restore a normal balance of hormones and relieve symptoms like excess hair growth.

Metformin-

This drug is usually used to treat type 2 diabetes, but it can also help treat PCOS by improving insulin levels.

Diet and exercise-

A healthy diet and more physical activity can help you lose weight and reduce symptoms, as well as help your body use insulin more efficiently.

Surgery-

This is an option to improve fertility if other treatments do not work.
Health Insurance Plans For PCOS
It is possible to control PCOS symptoms and regain your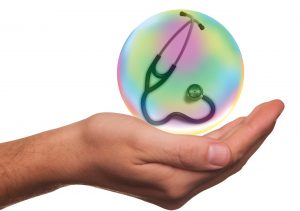 confidence and health. One of the most important factors in getting the help you need for PCOS is your health insurance plan. Before purchasing a plan, make sure you understand what coverage it offers, and make sure it will cover evaluation and treatment.
If you're not sure what plan is right for you, speak to an EZ agent! EZ agents are highly trained and knowledgeable and will sort through all available plans to make sure that treatments for conditions like PCOS are covered in yours. 
We offer a wide range of health insurance plans from top-rated insurance companies in every state. And because we work with so many companies, and can offer all of the plans available in your area, we can find you a plan that saves you a lot of money – even hundreds of dollars – even if you don't qualify for a subsidy. There is no obligation, or hassle, just free quotes on all available plans in your area. To get free instant quotes, simply enter your zip code in the bar above, or to speak to a local agent, call 888-350-1890.