Kidney disease can develop at any age, but adults 60 and older are more likely to develop kidney disease than younger people. This is because as we age, so do our kidneys According to research from John Hopkins University, more than 50% of adults 75 and older are believed to have kidney disease. If not properly taken care of, it can be fatal: kidney disease kills more people each year than breast or prostate cancer! March is National Kidney Month, so it is the perfect time to shed light on this disease and talk about the importance of regular screenings. You need to know if and how Medicare covers these screenings, as well as how it covers kidney problems or failure.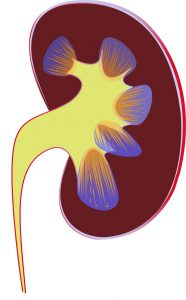 Kidney problems or disease are common in older adults and can quickly affect your quality of life. But it can be caught early on, and you can manage symptoms and complications if you get tested regularly. There are a number of symptoms to look for that can point to a problem with your kidneys. When your doctor does a urine or blood test, some things that they will look for include:
An elevated level of protein in your urine

Blood in your urine, most often only detected by a specific urine test

Increased serum creatinine in the blood

Electrolyte imbalances
You are at high risk for kidney issues if you have:
High blood pressure that is difficult to control with medication

Family history of kidney failure

Kidney stones

Prolonged use of over-the-counter pain medications
What Does Medicare Cover?
The great thing about Medicare is that you can enroll when you are 65 or older no matter your health status – even if you have end stage renal disease (ESRD), you have kidney issues, or your kidneys are not functioning. Medicare coverage breaks down in two ways: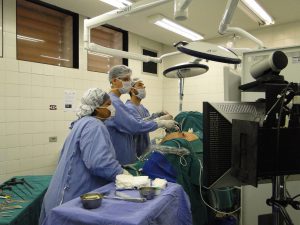 Medicare Part A (hospital insurance)  covers:
Your hospital room

Medications and supplies when in the hospital

Inpatient rehab

Lab tests

Transplant testing

Surgery
Medicare Part B  (medical insurance) covers:
Doctor visits 

Doctor's fees for transplant surgery

Doctor's fees for kidney donors while in the hospital

Emergency room visits

Most screenings and diagnostic tests for kidney function

Dialysis

Outpatient hospital care and dialysis treatments at a Medicare-approved facility

80% of the cost of outpatient dialysis services and immunosuppressant medicine for transplant recipients
What Will I Pay?
Medicare covers the cost of your  hospital stay, surgery, medication and follow-up visits, but there will also be out-of-pocket expenses. You will be responsible for premiums, deductibles, coinsurance, and copays. 
While there is no monthly premium for Part A as long as you meet the criteria of working for over 10 years and paying Medicare taxes, you will have to meet a deductible of $1,408 (for 2021) each benefit period before Medicare will pay. There is also a monthly Part B premium of $148.50 (for 2021) and an annual deductible of $198. After you meet the Part B annual deductible, Medicare pays 80% of your expenses, and the remaining 20% is your responsibility.
In order to help with the out-of-pocket expenses that Original Medicare does not cover, you can purchase a Medicare Supplement Plan. Even if you are experiencing ESRD, you can still sign up for a Medicare Supplement Plan during your initial enrollment period (the 3 months before you turn 65, the month you turn 65, and the 3 months following that). During this IEP, you will not have to undergo medical underwriting, so you will not be denied coverage or be subject to higher rates no matter your health status. There are 10 different plans to choose from that will help pay copays, coinsurance, and deductibles so you can save money.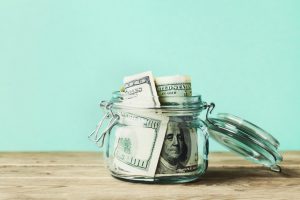 If you are interested in a Medicare Supplement Plan to help pay for Original Medicare coinsurance and other expenses, EZ can help! Whether you need coverage for kidney problems, or you just want to save more money, we can find the best plan for you. We sift through all the top-rated Medicare Supplement Plan insurance companies in order to find the one that provides the most coverage while saving you hundreds of dollars a year. To get free instant quotes, simply enter your zip code in the bar above, or to speak to one of our licensed agents, call 888-753-7207.