If you feel like healthcare costs are out of control, you're not alone. It seems like costs are constantly rising, making it hard for many to afford a health insurance plan or their medications. Because of this, many people end up going without health insurance and avoiding doctor visits, which can mean missed diagnoses and delays in treating major health conditions. But health insurance doesn't have to be unaffordable or unattainable. EZ knows how to save you thousands on health insurance without sacrificing coverage, so you can remain insured and healthy, while saving money at the same time.

Opt For A Higher Deductible Plan
Your first option for saving money? Cut your monthly premium by switching to a high deductible health plan. One of these plans could work for you if you don't go to the doctor often, or if you don't need any ongoing treatments, because if this is the case, you probably won't ever need to meet your deductible. High deductible plans can be risky, though: if something ends up happening to you, you'll have to pay a lot out-of-pocket to meet your deductible. 
Another way to lower your healthcare costs is by taking a look at your prescription drugs, and at your plan's drug formulary. If your doctor is prescribing  you a name-brand medication that has a high copay, check to see if there are any less expensive generic drugs available – you could end up saving 30-50%. 
Check your plan's drug formulary (the list of medications included in your plan, and their costs), as well, and see how your insurance company classifies your medications. Every plan's formulary has four different pricing tiers, and each insurance company – and every plan! – has a different formulary, so comparing them all can get quite confusing. EZ's agents are here to help, though – our agent will go over your medical needs, and compare plans and their drug formulary tiers to help you find a plan with affordable drug costs.
Enroll In A Wellness Incentive
If you are enrolled in your employer's health insurance plan, find out if they offer any wellness programs or incentives. Some companies will offer a lower premium to employees who participate in wellness challenges or other incentivized programs. This could end up saving you a lot of money, or could even get you free coverage!
If you decide to opt for a high deductible health plan, or if you already have one, then start contributing to a health savings account (HSA). HSAs are only available to those with a qualified high deductible health plan, and they allow you to put money aside tax-free to pay for qualified healthcare expenses. You will accrue tax-free interest, and you will also be able to withdraw money from the account tax-free. Not only are these accounts triple tax-advantaged, but the funds in your account rollover automatically each year and continue to grow until you use them!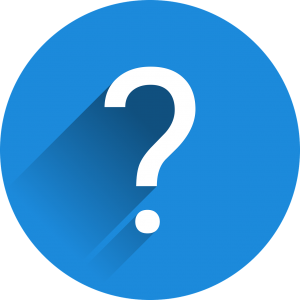 Make Sure Tests Are Covered
Avoid surprise medical bills – before you agree to any tests ordered by your doctor, make sure that they are covered under your plan. Be aware that, even if your doctor prescribes a test, such as blood work to confirm a diagnosis or rule out health conditions, it may not be covered. If it isn't, ask your doctor for other options. 
Not knowing what's covered in your plan can end up costing you thousands of dollars. If you find that you are often being sent for tests that are not covered, consider finding a different plan that offers more coverage. Our agent can compare plans for you and find a plan that offers the coverage you need to get any necessary tests done, so you can avoid surprise bills – and save money.
Negotiate
If you receive a high bill from your doctor's office or hospital, don't automatically assume that it is correct – as many as 8 out of 10 times, higher than expected medical bills have some type of error. If a bill seems off to you, then contact your provider and ask them to go over it with you and explain why it is so much. If your high bill is not due to a billing error and you are having trouble paying it, then negotiate with your provider – ask if they can lower the bill, or if they can offer you a monthly payment plan.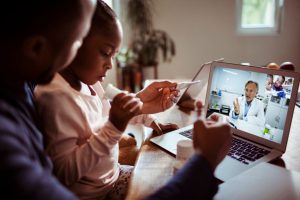 Going to the ER should be your last resort. When you are not feeling well or need immediate care then you should consider more affordable options like urgent care or telemedicine. Telemedicine is a great option, because it allows you the convenience of speaking to your doctor over the phone and getting prescription medication sent over to your pharmacy. This eliminates having to pay a doctor visit copay, or a huge hospital bill. If your plan doesn't offer telemedicine, EZ can help you find an affordable plan that does offer this option.
Health insurance is not cheap, but that doesn't mean that you can't find an affordable plan. EZ understands the need for affordable health insurance, especially in times of uncertainty. Don't stick with the plan that you already have if it's too pricey, or doesn't offer the coverage you need. One of our agents can find you a more affordable plan with just as much coverage, or more. We can easily compare all available plans in your area within minutes, at no cost to you. Taking advantage of our free services is just another way you can save money with EZ. To get started, enter your zip code in the bar above, or to speak to an agent directly, call 888-350-1890.