Starting in April 2018, The Centers for Medicare & Medicaid services will be issuing new Medicare ID cards to Medicare beneficiaries. As stated on their website, www.cms.gov, the new cards issued will not have the beneficiary's social security number on them anymore to "prevent fraud, fight identity theft, and keep taxpayer dollars safe."
Instead, the new cards will have 11 randomly generated numbers and uppercase letters. This new ID is called a Medicare Beneficiary Identifier.
Due to these changes, there is a rise in scams, because scammers know it is easy to scare seniors into giving up their information.
The government has warned people to keep an eye out for scams when they are choosing between plans. Regional director of AARP Foundation, Amy Nofziger stated that "criminals will always use current events to confuse and victimize unsuspecting consumers, and this applies to the Medicare open enrollment period."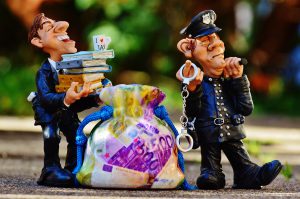 These criminals will pretend to be a Medicare representative. They will ask you to verify your social security, birth date, Medicare number, and address, in order to receive a new card. They will then use your social security number to open credit cards, apply for loans, or file fake tax returns.
It is important to know that there is no cost for a new card. Medicare will never ask you for personal information to receive one. You will not have to do anything to get a new card. To protect yourself, it is crucial to be aware of the tactics these scammers are using.
Phone Calls
Because social security numbers are being removed from cards, scammers will be calling even more than usual.
A legitimate agency would not call anyone to ask for their social security number in order to issue a new Medicare card. There are no "official Medicare agents," because Medicare does not have any sales reps.
Medicare will usually mail you unless you call or email them. Nofziger added that Medicare will never call and ask you for personal information like bank accounts or credit card numbers.
If someone calls you trying to sell you insurance, scare you about disabling your benefits, or charging you a fee for the new card, then they are a fraudster.
Refunds
Scammers will tell you that changes have entitled you to a refund in order to get your information. Medicare does not call or ask for any information. Medicare will send you a check directly with an explanation of the refund if you are owed any money.
Part D Plan Requirement
Medicare prescription plan, Part D, is not a requirement to have Medicare. Scammers will call you and tell you have to join a Part D plan if you want to keep your Medicare benefits.
Be aware of these scams, and if you are contacted by a scammer claiming to be from Medicare, Social Security, or the IRS, you can report it at www.ftc.gov.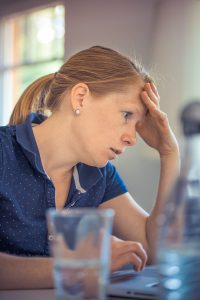 Other Scams To Be Aware Of
Some other scams to familiarize yourself with are the different scams on the internet. These can come in the form of an email, an illegitimate website, or on social media. Scammers will send you an email pretending to be your bank or the IRS asking you to update or verify information. Banks and the IRS will never do this, so if you see it, do not respond and make sure to call your bank or the IRS first.
One of the newer tactics used by scammers is social media like Facebook where they will message you with an enticing offer to invest in something. Or a scammer will have made a fake account of one of your current friends, and message you asking for money due to an unfortunate event. If your friend is in need, do not wire them any money before calling them and confirming it is actually them and they are in need of help.
Protect yourself
Be wary of dating website scams, this is common for seniors. A person you might have met on a dating website will talk to you and then over time create a scenario where they need your help financially here and there. Do not fall for these scams, as it is only an attempt to get money from you without any intention of a relationship.
Whenever you log onto the internet, make sure to practice internet safety. Do not take the "bait" from scammers whether through email, FaceBook, dating websites, or sweepstakes promising big winnings. Create a strong password for everything, and do not share it with anyone. Make sure to verify whoever it is you are speaking with over the phone even if they claim to be relative or friends. Contact any company over phone if you received an email or message asking for information, and never provide your information unless you know the website you are on is legitimate. These tips will help you avoid scams and give you a sense of security.