How often do you think about your heart health? It's not something we see on television, yet heart disease remains our number one killer.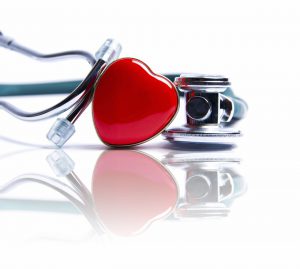 Yearly, 25% of American deaths are from illnesses such as coronary heart disease. Certain factors like race and age also affect your chances.
Think about reaching into a bag of four marbles. One marble is striped, and if you pick that marble, you die. Do you like those odds? 
Poor heart health is deadly and ignoring it should be a crime. Let's look at how we can keep you from being one of the 610,000 people that die because of it.
Signs of Poor Heart Health
These are common signs that point to poor heart health. If you're currently experiencing any of these, identify a symptom first, then talk to your doctor about them.
Bloating – This is especially dangerous if the bloating is in your extremities. It can be a sign of poor circulation because your heart can't pump blood to all of them, and it gets backed up.
Sudden Fatigue – If you catch episodes of random weakness, then it can signal heart disease. This should only cause concern if the weakness comes from habitual activities like grocery shopping, bathing, or walking the dog.
Chest Pain – Most people find this to be the most recognizable sign. Discomfort or pain in the chest. While other causes may affect you, a prolonged feeling of pressure or burning can preempt a heart attack. One tip is to press on the painful spot. If the pain increases from pressure, it may not be heart-related.
Sporadic Heartbeats– When you're at rest and your heartbeat climbs rapidly, first check to make sure it's not panic-related or from something like caffeine. If you can rule those out, it could be another sign of poor health.
Spreading Pain – For this sign, it is a preliminary heart attack symptom. If it accompanies chest discomfort, then immediately seek help. The pain often is found in your jaw and neck or in your arm.
Dizziness – While it may be something that points to malnutrition or dehydration, if you've eaten and drank well, this could be another sign. Pay attention to if your dizziness springs from nothing or if it is accompanied by chest pain, nausea, or light-headedness.
As with every condition, you should speak to your physician. Be honest about your daily habits so that they can give you the best advice for maintaining your health. These symptoms can all point to other illnesses such as IBS or anxiety. However, assuming wrong in these cases can cost you dearly, so it pays to seek medical advice.
Bad Habits to Stop
If you've experienced these symptoms in the past or are worried about your health, here are some clear bad habits to quit.
Ignoring Mental Health – While this is a more complicated topic, it is still a concern for heart health. The mental strain conditions like anxiety put you in can increase stress, and stress is bad news for your heart. Take care to alleviate these with meditation or medication. 
Poor Moderation of Activity – Do you sit watching TV for hours? There is a reason why Apple watches tell you to get up. Sitting for excessive periods of time negatively affects your heart's health. Too much lethargy it bad, but strenuous activity in short bursts is also bad. Take care to stick to a moderate exercise routine and get up regularly throughout the day.
Alcohol – This is a debated view because of alcohol's cultural status. The accepted answer is about 2 glasses of wine per day should be fine. More than this runs the risk of harming you due to weight gain and high blood pressure.
Poor Diet – We have an obesity problem with over half of America overweight. While fried foods, red meat, and processed sugars are delicious, take care to limit your consumption of them. Focus on a healthy diet filled with fruits and vegetables.
Don't ignore the signs–they can lead to hospitalization or worse. As for the habits, we can support each other in working them into our schedules. Poor heart health is not just a disservice; it can be a slow suicide.