A new year means new rates. This is especially true for health insurance, and more so in the state of Pennsylvania. The ACA Marketplace individual plan costs are going up for PA next year by 4%, according to data. Small group market plans are increasing by about 9.6%. Although there is an increase within the rates, about 19 counties will see more insurance plans to choose from.
"It's a slight increase, but it's not double-digit increases," said Antoinette Kraus, executive director of the Pennsylvania Health Access Network. The group helps consumers find plans with state-approved navigators. "Pennsylvania has actually really worked hard to shield consumers from those steep rate hikes that happened in other parts of the country for the past few years."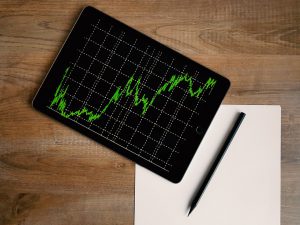 State Insurance Commissioner Jessica Altman said more insurers have entered PA's ACA marketplace, and returning insurers have provided more options and flexibility in their benefits. Altman believes the increase in rates in the state are in line with the average rate increases nationwide. "Our expanding marketplace encourages consumers to shop around and generates lower costs through competition," Altman said.
The biggest concern is that people will opt for plans that do not comply with the ACA standards such as the 10 essential health benefits: 
Ambulatory patient services

Prescription drugs

Emergency care

Mental health services

Hospitalization

Rehabilitative services

Preventative and wellness services

Laboratory services

Pediatric care

Maternity and newborn care
A company new to the state, Oscar Health, will be an option in Bucks, Chester, Delaware, Philadelphia, and Montgomery counties. This will bring more options to consumers shopping for plans.
And Highmark, another company seeing change, is now offering plans within 14 new central PA counties, including in Fayette and Greene counties. Prior to this, all these counties operated with one insurer. This will put Highmark head-to-head with UPMC Health Plan. UPMC is in 53 counties in the western and central regions of the state.
Mark Nave, Highmark's senior vice president of individual and small group markets, said Thursday the insurer will be introducing a new ACA plan called Together Blue EPO Silver 2900. This will be available in 2020.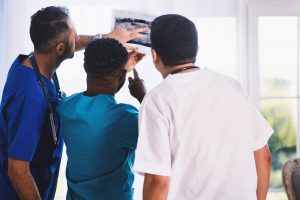 For a 40-year-old, the plan would carry:
 a $349 or so premium

 a $40 copayment for physician office visits after two free visits

 a $25 copayment for Tier 1 prescription drugs

 a $2,900 yearly deductible
"Only about 9,000 Pennsylvanians live in counties that only offer one health insurer option in ACA plans, down from nearly 180,000 people who lived in counties without multiple insurers in 2018," Altman said.  PA's governor, Tom Wolf, added, "The state has an uninsured rate of just 5.5%, which is the lowest ever in Pennsylvania."
With all the new companies and plans coming into the state, there should be expanded health insurance options for many Pennsylvanians. In turn, this would hopefully increase the number of people insured. The Affordable Care Act exchange enrollment period for 2020 coverage is from November 1 until  Dec. 15 to sign up for a plan.