Keeping on top of your health is one of your top priorities – or at least it should be! You know you shouldn't put off getting that weird pain you've been feeling or that mole on your arm checked out, so that whatever is going on doesn't get any worse. But maybe you're avoiding a trip to the doctor because you're worried about the cost. And we get it: if you don't have health insurance you could be facing a big, and we mean BIG bill from any medical provider you see; but even if you do have insurance, you could still find yourself stuck with a big bill if you don't have the right health insurance plan. Find out which things besides co-pays and deductibles can turn into out-of-pocket nightmares, especially if you're uninsured or underinsured.
1. Ambulance Rides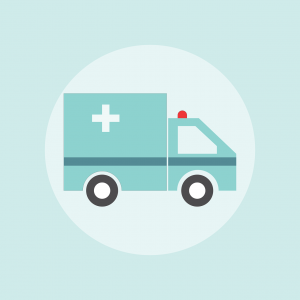 As if having to take the ride to the hospital in an ambulance isn't scary enough, wait until you see the amount that ambulance services charge. While ambulance rides are often covered by health insurance, your plan will usually not pay 100% of the bill: depending on your coverage and your policy limits, you could end up paying an average of around $550 out-of-pocket. And if you don't have insurance? Ambulance services charge by the mile, and trips can easily exceed $1,000 and occasionally even reach $2,000. If you need an air ambulance, you'll be looking at a bill of around  $27,000.
2. Your Lifestyle
Are you a dare-devil? Like tough mudder runs? Or maybe just want to stay as fit as possible so you work out regularly? That's all great, but if you break a bone, tear a ligament, or injure yourself in any other way, you could end up with thousands of dollars in medical bills. If you don't have health insurance or if you don't have enough coverage, your active lifestyle could mean paying a lot of out-of-pocket. 
3. Outpatient Services
Surprisingly, outpatient services can land you with some large out-of-pocket bills. The average outpatient visit in the United States costs nearly $500, with recent studies showing that outpatient services account for 49% of medical debt. Doctors and specialists often push to provide services, including surgeries, at outpatient facilities rather than in the hospital; while these facilities are cheaper than hospitals, they are still expensive, and will often tack on extra fees that your health insurance will not pay for.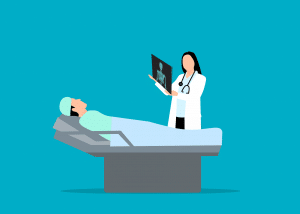 Studies show that the most common unexpected charges include emergency room visits, health-related tests, and specialist visits while a patient is staying in the hospital "under observation." If you are not admitted to the hospital, but only "under observation" and your doctor requests tests, or visits you, these services are not simply covered under your hospital stay (which you would normally have a one-time copay for). Instead, you will pay for each doctor or specialist visit as a copay as if it was a visit to your doctor's office, and you will have to pay the coinsurance for each lab work and/or test conducted in the hospital. All of these things can add up to a few hundred dollars. In addition, if you need any medical equipment afterward, such as a boot or crutches, these will also cost you a lot of money out-of-pocket. 
The health insurance Open Enrollment Period is still open until January 15 (depending on your state), so now is the perfect time to reconsider getting a health insurance plan or looking into your current one and making sure it will cover all of the above-mentioned costs. And if your plan doesn't cover everything you need it to, it's time to find a plan that does, so you can save as much money as possible. If you're shopping for a plan, your best bet is to speak to a licensed EZ agent. Our agents work with the top-rated insurance companies in the nation, so we can compare plans in minutes. We will not only find a plan that has all the benefits you're looking for, but we will also make sure the plan meets your financial needs. To get free instant quotes, simply enter your zip code in the bar above, or to speak to a local agent, call 888-350-1890. No obligation.