There's no doubt that our country has been deeply affected by the pandemic, physically, mentally, and financially. It has opened the eyes of many Americans as to how important health insurance is. And now that the health insurance Open Enrollment Period (OEP) is finally here, it's time to focus on your health and find a great affordable plan that meets your needs while saving you some money. Before you know it, the OEP will be over, so consider the following tips to help maximize your benefits post-Covid.
Health Insurance Options
The first thing you should do now that the Open Enrollment Period is here is think about your current healthcare expenses, including premiums, deductibles, and any other out-of-pocket costs. If your current plan isn't working for you financially, try: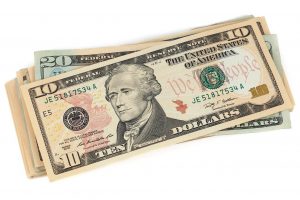 Checking if you qualify for a health insurance subsidy.

The  American Rescue Plan has allowed millions more Americans to save money on their health insurance premiums, with some even qualifying for $0 premiums. 

Looking at all of your available health insurance plan options.

 If the type of plan you have isn't working for you, look at another type, like metal tier plans, HMOs, PPOs, or any other plans that are available in your region. Comparing plans and their coverage options is the best way to ensure that you find a plan that will provide you with the best coverage without costing you an arm and a leg.
Health Savings Accounts
The next thing you should do is look into ways that you can save with plan add-ons. For example, one thing that has been overlooked by many people, but is now making a comeback thanks to the pandemic, is the health savings account (HSA). These accounts, which are only available with high-deductible health plans (HDHP), will help with healthcare costs by allowing you to save up money in a tax-advantaged account to use for medical expenses. 
You can use your pre-tax money to cover any out-of-pocket expenses, including prescription drugs and doctor visits. Any contribution that you add to this health savings account will grow on a tax-free basis, and any money that you do not use will be rolled over to the following year. 
Wellness Resources
And speaking of extras, the final thing you should do is take advantage of any wellness resources that are available to you through your workplace post-pandemic. These wellness resources are programs that are offered by your employer that can help you in a variety of ways, with things like financial coaching, stress management classes, tuition assistance, tutoring services, mental health counseling, gym memberships, and more. 
Taking advantage of these wellness resources could help improve your health and wellbeing, which could in turn help get you better health insurance rates, especially if your health improves because of them. Not only that, but they can help you with your finances, which is important for so many of us post-pandemic.
Find Great Insurance
One of the most important things you can do for yourself and your family is getting a comprehensive health insurance plan that will allow you to get the preventive care and treatments you need. EZ.Insure can help you find a great plan that will save you money on your doctor visits, medications, and monthly premiums. Because our agents work with the top-rated insurance companies in the nation, we can search through all the available plans in your area and find the right one for you. And all of our services are free of charge! No hassle or obligation. To get free instant quotes, simply enter your zip code in the bar above, or to speak to a local agent, call 888-350-1890.