As of June 17, the Affordable Care Act (ACA), also known as Obamacare, is still intact, and the long, drawn-out fights over the legislation seem to be at an end. The ACA survived its third major Supreme Court challenge with a 7-2 decision in its favor, meaning the comprehensive health care reform law will continue to provide health insurance to millions of Americans. Republican lawmakers have decided to no longer focus on repealing the law, despite election promises to end Obamacare.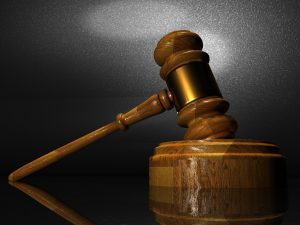 After former President Trump's administration successfully challenged the individual mandate in 2017, which had meant that Americans were required to have health insurance or face a tax penalty, Texas State Attorney General Ken Paxton, a Republican, filed a lawsuit claiming that Obamacare itself was unconstitutional. His argument was that, without the tax penalty, the coverage requirement is unconstitutional, thus making the whole law unconstitutional. This battle has been going on since 2018, and the Supreme Court has finally had the chance to review the case.
Why The Lawsuit Was Dismissed
The case was decided on a technicality, with 7 justices agreeing that the challengers of the 2010 law did not have the legal right to bring the case, because the plaintiffs did not experience any harm that would give them standing to challenge the law. They did not weigh in on the constitutionality of the law.
The majority opinion stated, "Plaintiffs do not have standing to challenge [the law's] minimum essential coverage provision because they have not shown a past or future injury fairly traceable to defendants' conduct enforcing the specific statutory provision they attack as unconstitutional… To have standing, a plaintiff must 'allege personal injury fairly traceable to the defendant's allegedly unlawful conduct and likely to be redressed by the requested relief'… No plaintiff has shown such an injury 'fairly traceable' to the 'allegedly unlawful conduct' challenged here."
Getting rid of Obamacare would have resulted in millions of Americans losing health insurance, and would have left many without the opportunity to get any; there are currently three dozen states who have opted not to establish a state exchange, so all of their residents' only option has been to purchase an Obamacare plan. Getting rid of the law would have denied affordable health care plans to Americans whose states have refused to participate in offering exchanges.
"Congress passed the Affordable Care Act to improve health insurance markets, not to destroy them," Chief Justice John Roberts wrote in the majority opinion. 
The Future Of Obamacare
More than 25 million Americans have health insurance coverage through the ACA, and recent polling suggests that more Americans support Obamacare than oppose it. This ruling was a major win for Obamacare, and opens the door for Democratic lawmakers to extend the newly expanded subsidies for the foreseeable future, instead of allowing them to expire at the end of 2022.
"It's our chance now to really build [on Obamacare], now that [opponents of the law have had] three strikes and…are out," said Xavier Becerra, the secretary of Health and Human Services, and the former Attorney General of California, who stepped in with other Democratic-led states to defend the law when the Trump administration would not. "Now we know we survive, and now we build."
Some Democratic lawmakers have taken this win as a way to push forward with universal health care coverage, but Medicare for All still faces a lot of opposition, and President Biden himself campaigned on building up Obamacare rather than pursuing a universal health care model. For now, the main focus of lawmakers is trying to make sure that Obamacare serves all Americans well. 
"We're at a moment when insurers are no longer running away from the exchanges and there's relative stability in the individual market — and this is a moment that insurance regulators and policymakers should be asking how do your marketplace plans work better for consumers?" said Kevin Lucia, a former Obama administration health official who worked on the law's implementation.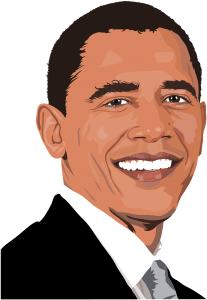 Former President Obama agrees, saying in a tweet, "Now we need to build on the Affordable Care Act and continue to strengthen and expand it. That's what @POTUS Biden has done through the American Rescue Plan, giving more families the peace of mind they deserve."