2020 will bring more health insurance options for people in counties that have previously had few choices. This fall open enrollment period, people shopping in the ACA Marketplace will find about 60% of insurers adding more plans. This is great news for people who have had limited options, especially those who only had plans from a single insurance company available to them. What's even better is that 46% of insurers say they plan to either lower their premium rates or keep them the same as last year.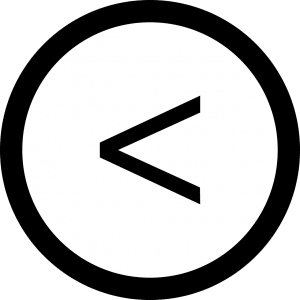 The Fleeing Insurers
Prior to 2018, many health insurance companies were choosing not to participate in the federal health insurance marketplace, leaving people with few options. Many abandoned certain areas of the country because it was costing them too much to cover the poorer, sicker people who were able to get healthcare plans under the rules of the ACA. Because there was so much more demand than supply, premiums were constantly rising, making it harder for people to get insurance even when they could find a plan in their area.
Resurgence Of Insurers
After seven years of instability and decreasing involvement, some insurers began slowly re-entering the Marketplace in 2018. Oscar Health was one of the first to increase the plans they were offering in the Marketplace for 2019. Following Oscar Health was Bright Health, who expanded on venture-funded Medicare Advantage plans. Cigna joined them soon after. 
"Stability has not been a major theme in the story of the Affordable Care Act marketplace, but since 2018, premium growth has slowed and issuer participation has increased," RWJF summarized in a statement. "While enrollment has trended down somewhat in recent years, health plans seem newly interested in participating."
The Expansion
Centene, Oscar, and Bright Health will be expanding into counties where they weren't  previously offering plans. Blue plans, Cigna, and Anthem are also choosing to expand into new areas. 
Oscar will expand to cover individuals and families in six new states and a total of 12 new markets. For its individual markets, Oscar will be expanding into Florida, offering plans in Miami, Tampa, Ocala and Daytona. Oscar will also offer plans for the first time in Philadelphia, Denver, Richmond, Atlanta, and the Kansas City metropolitan area across Missouri and Kansas. In Texas, Oscar will begin with Houston and expand the plan options currently offered in Dallas-Fort Worth. Oscar will also expand to serve several counties in Western Michigan.
Bright Health will double their expansion of Medicare Advantage plans into 13 new markets across six states. The states include Florida, Illinois, Nebraska, Ohio, South Carolina, and Tennessee. Last year, Bright Health grew to include products in Arizona, New York, Ohio, and Tennessee.
Centene plans on expanding into ten markets, including Arizona, Florida, Georgia, Kansas, North Carolina, Ohio, South Carolina, Tennessee, Texas, and Washington.
Cigna announced they will be expanding in the federal health insurance marketplace, specifically 19 new markets (counties) in 10 states: Arizona, Colorado, Florida, Illinois, Kansas, Missouri, North Carolina, Tennessee, Utah and Virginia.They are offering $0 preventive care, free telehealth services, and low-cost options for chronic disease management. This is a pretty big deal for people that couldn't receive this kind of care or could not afford it. 
"More people who purchase health care coverage on the exchange now will have access to Cigna's broad range of products and services that makes quality health care more accessible and affordable," said Brian Evanko, president of Cigna's government business. "We've learned from our thoughtful approach and continuous presence on the exchange how to deliver a great product with a simplified customer experience. We are proud to be able to deliver our exceptional offering to even more people throughout the U.S."
If you would like to learn more about the new insurers in your area and what plans they are offering, EZ will help guide you through the process. We will provide you with a personal agent that will go over all the information, and compare plans so you can find a plan that meets your financial and healthcare needs for free. To see prices and shop for plans, enter your zip code in the bar above, or speak with an agent directly by calling 888-350-1890.