Recent data from insurance company Blue Cross Blue Shield shows that one-third of millennials have health conditions, with around 44% of older Millennials having at least one chronic health condition, putting them on track to be one of the unhealthiest generations in United States history. This means that millennials are shelling out more money in treatment costs than any other generation; if you're in this boat, and if you don't have sufficient health insurance, you're probably paying a lot more than you should be for your health care, or you might not be getting the care that you need. EZ.Insure can help you find a great affordable plan that will make sure you're fully covered and that you're saving money.
Rising Health Issues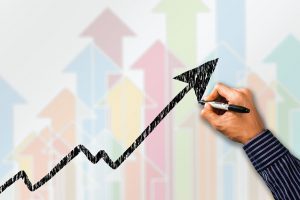 Millennials (those born between 1981 and 1996, also known as Gen Y) suffer from higher rates of physical ailments and behavioral health problems when compared with the generation before them. For example, research shows that between 2014 and 2017, rates of depression among Millennials rose by 31%, rates of hyperactivity rose by 29%, and rates of hypertension rose by 16%. When compared to Gen-Xers, Millennials are especially experiencing greater rates of major depression and Type 2 diabetes.
The sad reality is that, if these trends continue, Millennials will have a shorter life expectancy than the generation before them – mortality rates could rise by 40% when compared to rates that Gen-Xers experienced at the same age. Not only that, but health spending because of these rising ailments could increase by 33%!
"This is going to be a very negative, self-reinforcing cycle, and we need to break it," said Mark Zandi, a chief economist for Moody's, speaking at the Blue Cross Blue Shield Health of America Forum at the Kimmel Center in Philadelphia, PA.
The Causes
So what are some of the reasons behind Millennials' health issues? Many experts blame economic worries; for example, many Millennials watched their parents lose their homes and jobs during the recession, ultimately increasing their risk for behavioral and psychological problems, which has made many turn to substance abuse. Millennials are also more likely to be financially unstable themselves, which could impact their physical and mental health: some have struggled to find jobs, others have been forced to take low-wage jobs, and most are entering the workforce with a lot of  student loan debt. "Ten years in, many of the Millennials are struggling to catch up," Zandi said.
In addition to student loans and low salaries, health care costs are also plaguing millennials. For example, in 1960 the average annual cost of healthcare per person was $146, but in 2016 that number rose to $10,345, a ninefold increase! These out-of-control costs mean that many millennials do not go to the doctor for any medical issues that come up, or they visit the emergency room, which is a less-than-ideal solution for everyone. In fact, a Blue Cross report found that 1 in 5 millennials diagnosed with major depression do not seek treatment, likely because they can't afford to do so. 
How EZ Can Help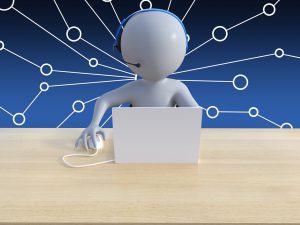 If you're a Millennial struggling financially, we get that it's important to save as much money as possible, but it's also important to take care of your physical and psychological well-being! We know that the rising cost of health care can make it seem like you can't afford to do this, but EZ can help: we offer our services at no cost to you, because we want to help you find a great plan, without you having to worry about spending any extra money. 
Depending on your circumstances, and with the extra Affordable Care Act subsidies that are currently on offer, we might be able to find you a great plan for as low as $0 a month! Come to us, and we'll match you with your own agent, who will compare all available plans in your area, and find a plan that suits your needs – we'll even sign you up for the plan for free. To get free instant quotes, simply enter your zip code in the bar above, or to speak to a licensed agent, call 888-350-1890.