Medicare is making some positive moves in the diabetes field. Not only are they now covering some continuous glucose monitors (CGMs), but they are also beginning to connect it to smartphones. Glucose monitors were not covered by Medicare last year. This left people with diabetes the only option of paying for it out of pocket. If they could not afford it, then they did not get one. These devices help diabetics manage their glucose levels. Now the readings can be transmitted to iPhones.
How A CGM Works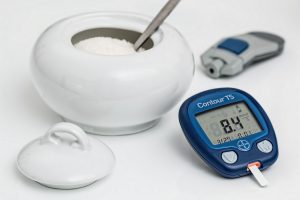 A sensor is worn on the arm or stomach area, and collects glucose data from under the skin. It will test glucose levels every few minutes and send the results to a monitor. The monitor will either be a part of an insulin pump, or a separate device you can carry. The monitor shows when a person's glucose is going up, down, or staying steady. They are constantly working, even when the person is showering, working out, and sleeping. These devices will send an alert when the levels are high or too low. The sensors have to be replaced every 3 to 7 days depending on the model.
The Devices Now Covered By Medicare
The two CGM systems Medicare will now cover are Dexcom's G5 Mobile and Abbott's FreeStyle Libre. The two systems will be covered for beneficiaries with type 1 and type 2 diabetes. The Dexcom G5 Mobile monitors for up to a week and will send readings to an insulin pump or a wireless receiver such as a phone. This notifies the user when their levels are on the rise, falling, or steady.
The Freestyle Libre collects data up to 10 days from a sensor put into the arm. It will collect the data and the user will have to move a reader device over the sensor to check their levels. This device will show when a person's glucose level is going up or down, but will not alert the user when it is out of range.
Smartphone Use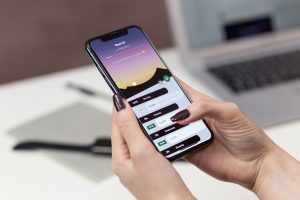 Companies like Dexcom were able to develop these monitors the ability to transfer information to iPhones. Having levels sent to a smartphone will help users use the Share app. This app allows the user to share their glucose level information with their doctor and caregiver. However, one of Medicare's conditions with the Dexcom Mobile device is that it is not covered if the person uses the smartphone app. Dexcom is trying to work things out with Medicare to get it covered.
Continuous glucose monitors were not covered by Medicare just a year ago. Now Medicare has loosened their restrictions, allowing two types of devices to be covered for beneficiaries. The only issue is within the limited conditions that it will not be covered if used with a smartphone. Medicare is currently under pressure by beneficiaries and these glucose monitor companies to come to some sort of agreement. Medicare is in talks with Dexcom. The company and users are hoping that the use of smartphones will be allowed, because it makes tracking levels and sharing them with doctors easier, which helps manage glucose levels.