Prescription medication can be very expensive, and there is no way around it because it is necessary. However, Medicare has a way to make medication more affordable. The step therapy program allows Medicare to negotiate lower prices and help Medicare beneficiaries save money by offering cheaper medication options.
How Does Step Therapy Work?
Step therapy can be added to your prescription drug plan to offer less expensive medication. The plan will not pay for any of the drugs until you have tried the less expensive ones. It is like a trial and error kind of arrangement.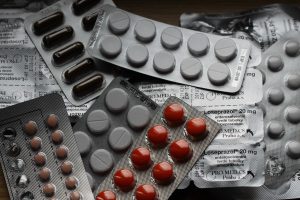 First you take the generic form of the medicine, and if it does not work, then the doctor prescribes you another medication. If the second medication does not work, then your doctor will prescribe a different medication that works. However, the medicine that works will be expensive.
Medicare will not pay for the expensive drug unless you go through the step therapy. Once they take a glance and see that you did try the generic forms and they did not work, then they will pay. But if you do not follow the procedure, then the medicine may not be covered, and you will have to pay a lot out of pocket for it.
The CMS has announced that they will be offering the step therapy for Medicare Advantage plans starting January 2019. They estimated that Medicare Advantage beneficiaries spend almost $12 billion a year on drugs. Implementing this procedure will hopefully help control spending, and reduce out of pocket costs.
If you have any questions regarding this procedure, contact your doctor and find out if there are any generic forms of your medication. You can decide if this step therapy is right for you, especially if you are looking to save money. If you have questions or are looking for Medicare help, EZ.Insure is there to help. You will speak to your own knowledgeable agents that are trained for your area. We will go over all the different plans and provide you with quotes. You decide what works for you, and it is all free of charge. Start saving, enter your zip code in the bar above, or contact an agent directly by emailing replies@ez.insure or calling 855-220-1144.