Approximately 80% of Medicare beneficiaries stay with the same Medicare plan year after year, which means that they could be losing money. You should resist the temptation to automatically re-enroll in your current plan. Take advantage of Medicare Open Enrollment and see if you can save money by changing your coverage. From October 15th through December 7th, you will be  able to compare plans and see if there is a plan that better suits your needs for 2021. Because Medicare Plans change their cost-sharing and coverage benefits every year, it is especially important to review all of the information and documents that you receive in September. To get the most coverage and save money next year, consider the following tips.
Check Out What's New
Be sure to check if Medicare is covering any new services that you might need. This year, Medicare is adding:

Medicare will now cover up to 12 acupuncture visits for chronic low back pain. 
Medicare is now offering Telehealth and other virtual services so you can see a doctor or other health care provider using real time audio and video. Telehealth offers you the ability to speak to your doctor without having to go into the office, which will save you time and money.
Once you have received your annual notice of change and explanation of benefits documents in the mail, carefully review your plan to make sure that it meets your needs for next year. If costs have changed for next year, services that you need are no longer covered, and/or your doctors are no longer in-network, then you'll probably want to search for a new plan. It takes time to really go over your plan, but it's important to know what's coming for next year so you can be prepared.
If and when you are interested in researching more Medicare options, EZ can help. Connect  with us and we will research, compare, and explain all available plans in your area at no cost. 
Look For Incentives
Some Medicare Plans  have wellness rewards, or incentives to get healthier and remain healthy. These could be anything as simple as completing a checklist that includes going to wellness visits and exams, or meeting other eligible health-related goals such as quitting smoking.
A Medicare Supplement Plan helps fill in any gaps in Original Medicare. Original Medicare pays for 80% of your medical expenses, meaning that you pay the remaining 20% out-of-pocket. A Medicare Supplement Plan will help pay for some of these remaining healthcare costs, allowing you to save more money throughout the year. Some Medicare Supplement Plans will also cover dental, vision, and hearing coverage coverage, which Original Medicare does not cover. 
Plan Ahead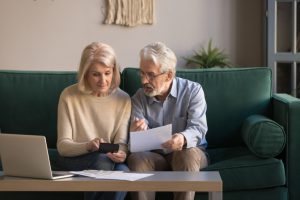 The best way to get the most savings is to sit down and go over all of your medical expenses, so you can predict what your medical costs for next year will likely be. Put together a list of all your expected doctor visits, procedures, premiums, deductibles, and any other out-of-pocket expenses. Once you have figured this out, the next step is to find a Medicare Plan that will cover as much of your medical needs as possible. For the cost of a low monthly premium, a Medicare Supplement Plan will pay for most of these expenses. Knowing how much you will be paying each month will help you better financially prepare for the following year, and will help you keep more money in your retirement fund. 
If you are interested in saving more money next year, or just in learning about your Medicare options for 2021, contact an EZ.Insure agent. You will be provided with a personal agent who will compare and go over all your available options in order to provide you with the most coverage and savings for next year. All of our services are free, because our only goal is to help you. To start comparing plans, enter your zip code in the bar above, or to speak directly to an agent, call 888-350-1890. No hassle, no obligation!