Retirement. A simple word that has so much meaning to it. You have been working your whole life looking forward to the day you no longer have to work. Now that the time has finally come, you can begin enjoying the next phase of your life by traveling, relaxing, and checking things off your bucket list. However, there is one thing that you have to get done the right way before you can fully enjoy your retirement. Whether you've already enrolled in Medicare, or you're planning on enrolling soon, you need to avoid these simple Medicare mistakes.
Not Signing Up On Time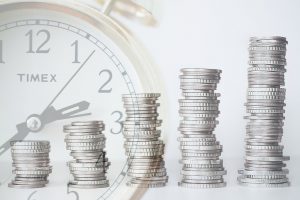 The first thing you need to think about when it comes to Medicare is enrolling at the right time. You will need to sign up for Medicare Part B during your initial enrollment period, which is the 3 months before you turn 65, the month you turn 65, and the 3 months after you turn 65. If you opt out of Part B without a valid reason, such as still being on an employer's insurance, and don't sign up during your initial enrollment period, then you will end up paying a penalty fee. This means that, when you eventually do sign up for Medicare Part B, you will have to pay an extra 10% in monthly premiums for every 12 month period that you did not enroll. 
For example, if you opt out of signing up for Part B benefits for 2 years, then you will face a 20% penalty fee added on to your monthly Part B premiums. If you opt out for 4 years, then you will pay an extra 40%, and so on. In most cases, you will have to pay this penalty for as long as you have Medicare. 
Getting Taxed 
If you've enrolled in Medicare, but still have money left in a health savings account (HSA), then beware of tax penalties. You can continue to use the money that is already in your HSA after enrolling, but if you contribute to your HSA while on Medicare, you will be subject to an income tax penalty on the amount you contribute. In order to avoid this penalty, you need to stop making contributions to your HSA 6 months before enrolling in Medicare. 
Not Considering A Medicare Supplement Plan
Another mistake to avoid is assuming that everything is covered by Medicare, and that you don't need a Medicare Supplement Plan. For example, Medicare Part B doesn't usually provide much coverage if you travel overseas. So, if you are planning on taking advantage of your retirement and doing some traveling outside of the U.S., then it would be smart to consider getting a Medicare Supplement Plan. 
A Medicare Supplement Plan will not only help pay for your Part B bills, but standard Medicare Supplement Plans C, D, F, G, M, and N also provide foreign coverage. These plans will cover emergency care during the first 60 days of your trip, and will pay about 80% of your bills. They will cover up to $50,000 in foreign medical bills after you meet your $250 deductible. This $50,000 coverage is available to you every time that you travel outside of the U.S. and its territories.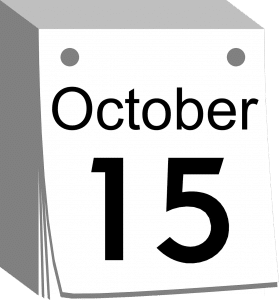 Missing Your Annual Period To Change Plans
Your plan's coverage, costs, and benefits change from year to year. If you are enrolled in a plan, you may be tempted to stick with it and avoid the hassle of switching. However, this can cost you in the long run. Take the time during Medicare Annual Enrollment, which is every year from October 15 to December 7, to go over your coverage and make sure it fits your needs and budget. During open enrollment you can:
Switch to Original Medicare Parts A and B with or without a Part D plan from a Medicare Advantage Plan, or vice versa.

Switch from one Medicare Advantage plan to another.

Switch from one Medicare Part D plan to another.

Enroll in a Medicare Part D plan if you did not do so when you were first eligible, although a late enrollment penalty may apply.
The open enrollment period is a good time to look at all the plans in your area, find out what their premiums are, and calculate the share of costs. Make sure your pharmacy, hospital, and providers are within the new network if you do plan on switching. Review different Medicare Supplement Plans and see if there is a better fit for you.
Losing Your Medicare Supplement Plan
If you do decide to make a change when open enrollment comes around, make sure you know what you are getting – and what you risk losing. If you decide to switch to a Medicare Advantage plan, you cannot also have a Medicare Supplement Plan.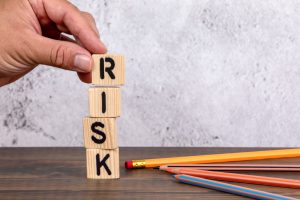 If you bought a Medicare Supplement Plan when you enrolled in Medicare, and then you decide to switch to a Medicare Advantage Plan, you will have to drop your Medicare Supplement Plan. Doing so means that you are at risk of facing underwriting, and if you have any pre-existing conditions then you can be denied coverage or charged more for your plan. The only time to avoid underwriting is when you first become eligible to sign up for Medicare, so be sure that you know what you are doing before you give up your Medicare Supplement Plan.
With there being so many Medicare Supplement Plans, comparing all of them can be time-consuming. EZ will provide you an agent to compare all the different Medicare Supplement Plans within minutes. They will go over all the plans with you, and advise you on which is the best plan for your health and financial needs. All of this will be done at no cost to you, that's right, it's free! Enjoy your retirement fully by saving more money. To get you free quotes, enter your zip code in the bar above, or to speak to an agent, call 888-753-7207. No obligation and no hassle!