Every year, Medicare rates go up, and so the brackets for the Income-Related Monthly Adjustment Amount, or IRMAA, also change. Knowing the IRMAA brackets is important because if you make a certain amount, you could end up paying more for Medicare. While the IRMAA brackets are not out for 2023 yet, they will be released within the next 2 months. Let's look at some projections, so you can be better prepared for next year.
What is IRMAA?
As we pointed out above, IRMAA is short for  Income-Related Monthly Adjustment Amount, which is an additional surcharge for higher-income Medicare beneficiaries. The theory behind scaling Medicare rates is that those who have higher incomes can afford to pay more for their premiums, so can put more money into keeping Medicare going. That means there is an additional monthly charge for Medicare Part B and Medicare Part D premiums for people who can afford to pay these additional charges.
How Is the IRMAA Calculated?
The adjusted gross income you declare on your taxes dating back two years will determine how much you will pay for your Medicare premiums. For example, your 2023 Medicare Part B and D premiums will be based on your tax return from 2021. 
Projected IRMAA Brackets for 2023
The 2023 IRMAA brackets have not been finalized yet; typically the next year's brackets are determined as soon as the Social Security Administration announces its cost of living adjustment (COLA), which is usually in November or December. It is expected, though, that the IRMAA will increase to more than $91,000 for individuals and $182,000 for joint filers, meaning beneficiaries making more than that amount can expect to pay more in Medicare premiums.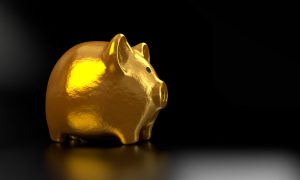 It's important to note that if you think you have been put into the wrong bracket, you have the opportunity to appeal the surcharge, especially if you have had a life-changing event that has had an impact on your income. This type of life-changing event can include a work stoppage, marriage, or divorce.
Looking To Save?
A Medicare Supplement Plan can help you pay the medical expenses that aren't covered by Medicare Part B, helping you save hundreds, or maybe even thousands of dollars each year.
Medicare Supplement Plans can cover your Part A deductible and coinsurance costs, as well as your Medicare Part B copayment, coinsurance, and deductible. There are 10 different plans to choose from, and depending on which plan you choose, you could get anywhere from 75% coverage of your medical expenses up to 100%. Each plan offers a range of coverage at different price points; if you are worried about rising Medicare costs, a Medicare Supplement Plan is a great option, since you'll only have to pay your Medicare Supplement Plan monthly premiums. 
EZ can compare all 10 Medicare Supplement Plans and find the one that will meet your financial and medical needs. Our agents work with the top-rated insurance companies in the nation, which makes comparing plans easy, quick, and free – our services come at no cost to you because we just want to help you save money so you can focus on your health. To get free instant quotes on plans that cover your doctors, simply enter your zip code in the bar above, or to speak to a local licensed agent, call 888-753-7207.