Breast cancer. Those two words can be terrifying, especially for older women. The median age for a breast cancer diagnosis is 61 years old, with 41% of breast cancer cases diagnosed in women age 65 and older. In addition, the median age of death from breast cancer is 68 years old. These are scary statistics for older women, but there is one simple thing you can do to minimize your risk. This Breast Cancer Awareness Month, we want older women with Medicare to understand how mammograms can help detect (and successfully treat) breast cancer, as well as how they are covered under Medicare.   
The Different Types Of Mammograms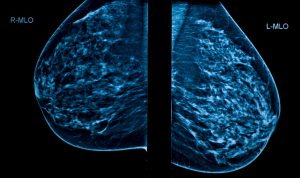 A mammogram is generally scheduled every year for women aged 50 and older to help with early  detection of breast cancer. It is a simple procedure: once you remove your clothing from the waist up, you will place each breast between two specialized plates on the machine. The breast is then compressed for imaging. It might be uncomfortable and there might be some pain involved, but the compression does not last longer than a few seconds each time. The 3 types of mammograms are:
Film Mammograms

– Conventional 2-D X-rays record black and white images on large sheets of film.

Digital Mammograms

– 2-D black and white images of the breast are taken and then recorded into a computer. This allows the doctor to zoom in and enlarge the picture to take a closer look.

3-D Mammograms

– 3-D images of the breast are taken in thin slices. This type of mammogram has been shown to improve the diagnosis of cancer in dense breast tissues.
Screening Vs Diagnostic Mammograms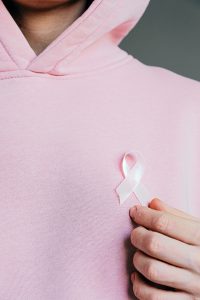 The mammograms you get at your doctors office are classified in two different ways: screening and diagnostic. Screening mammograms are administered as part of a routine checkup to detect breast cancer in women who have no apparent symptoms. Diagnostic mammograms, on the other hand, are used after abnormal results on a screening mammogram, or if there are signs of breast cancer, such as a lump, that alerts a physician that there may be a problem.
Doctors use the same machines for both screening mammograms and diagnostic mammograms.  Screening mammograms usually consists of taking two or more images of each breast while diagnostic mammograms involve taking a higher number of images from different angles.
Medicare Part B
If you have Medicare Part B, both screening and diagnostic mammograms are covered, but there are different coverage levels and out-of-pocket costs depending on your situation.  Medicare will pay for:
One screening mammogram every 12 months if you're 40 or older.

Medicare will pay for one screening mammogram every 12 months if you're 40 or older.

One or more diagnostic mammograms, if necessary, to diagnose breast cancer

Both conventional and 3-D mammogram costs, if the provider offers 3-D mammograms.

Transportation costs if you need to get to your mammogram appointment
You will pay nothing for a screening mammogram as long as your doctor accepts Medicare assignment. However, if your doctor recommends more frequent tests or additional services, you might have to pay co-pays and other out-of-pocket costs. For example, as with many services, Medicare will cover 80% of the costs of diagnostic mammograms and you will pay the other 20% of the medicare-approved amount. You can avoid these out-of-pocket costs if you have a Medicare Supplement Plan. As long as you pay your monthly premium, many of these plans will cover your share of the costs.
If you are looking for ways to help pay for mammograms or any other Medicare costs, a Medicare Supplement Plan is a great option for you. There are 10 different types of Medicare supplement plans to choose from, so it can be a lot of work trying to determine which one is best for your needs. EZ is here to help make the process as painless as possible: we will provide you with a personal agent who will compare all available plans in your area, and sign you up with a Medicare Supplement Plan that is within your budget. To get started simply enter your zip code in the bar above or to speak to one of our highly-trained licensed agents, call 888-753-7207.