As you get older, you might find that it takes a little longer to heal from an injury or recover from an illness and get back on your feet. This is especially true if your injury or illness was so bad that it required you to be hospitalized: in this case, you could need extra help, like occupational therapy to get you back to your old self. But while Medicare will cover your hospital costs, will occupational therapy also be covered? If it isn't, you could end up with a huge medical bill, so it's important to know what Medicare will cover, and what you might need a Medicare Supplement Plan to help with.
Occupational Therapy
Occupational therapy is a form of treatment that helps people recover skills that are needed for everyday work and life after going through an injury or illness; it is also useful for people living with a disability. The goal of occupational therapy is to try and get you back to the way you were before your injury or illness, or to help you navigate life with your disability. 

When you begin an occupational therapy program, your therapist will make a custom plan for your sessions, and will also provide you with information so you can continue the therapy at home on your own. Your therapist will measure your progress to be sure that you are on track to meet the goals they have set for you; if you are not, they will help you find ways to quickly get back on track. 
Studies show that this type of therapy has a high success rate: for example, according to a 2016 study, 77 of 95 clients in a general occupational rehabilitation program were successful in regaining mobility.
Occupational Therapy Coverage
In the past, there was a yearly cap of $1,840 on total Medicare payments for occupational therapy provided in any setting other than a hospital outpatient department, but now Medicare does not impose any limits on how much it will pay for medically necessary occupational therapy services in a calendar year. Medicare will cover occupational therapy as long as it is deemed medically necessary by a physician or healthcare provider. 
Medicare Part A
Medicare Part A will cover any medically necessary occupational therapy given in a hospital or rehab facility.
Under the "two-midnight rule," Medicare Part A can be used to pay for services that you receive if you are expected to stay in the hospital through two midnights. However, Part A should not be used if your hospital stay is not expected to last that long.
Medicare Part B
Medicare Part B will cover occupational therapy when it is received outside of the hospital on an outpatient basis, such as at a doctor's office, outpatient rehab facility, skilled nursing facility, or at your home. Medicare will cover occupational therapy, physical therapy, and speech-language therapy. With that being said, though, Medicare Part B will only cover 80% of the cost when you go to a Medicare-approved therapist. 
Your Out-of-Pocket Expenses
While Medicare will cover a lot of the cost of your occupational therapy, there will still be some out-of-pocket costs that you will be responsible for. You will still be responsible for: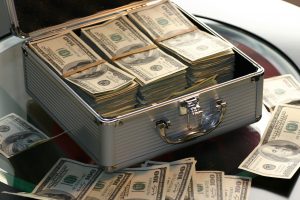 Medicare Part A deductible

Medicare Part B annual deductible before coverage of your occupational therapy begins

Medicare Part B coinsurance of 20% of each treatment 
Extra Coverage
Again, Medicare Part B will only cover the cost of your occupational therapy sessions at 80%, leaving you to pay for the other 20% out-of-pocket. This can be quite expensive, especially if you are living on a fixed income, as many Medicare beneficiaries are. Fortunately, though, you can save money on all your medical expenses and get extra coverage by purchasing a Medicare Supplement Plan. 
There are 10 different Medicare Supplement Plans to choose from, each offering different coverage options and rates. It's worth looking into a Medicare Supplement Plan to save as much money as you can, so speak to an EZ agent for all of your options. EZ's agents work with the top-rated insurance companies in the nation and can compare plans for you in minutes at no cost. To get free instant quotes for plans that cover your current doctors, simply enter your zip code in the bar on the side, or to speak to a licensed agent, call 888-753-7207.