If a mental illness goes untreated, it can have a serious life impact on a person, leading to depression and even death. The National Alliance on Mental Illness states that depression is the number one cause of disability around the world. In order to battle this, it is important to seek professional help and utilize Medicare coverage for any of your mental health needs.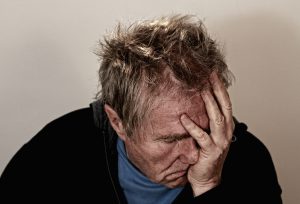 The National Alliance on Mental Illness estimates that about one in five adults deal with some form of mental illness each year. About 20% of adults 65 and older in America are diagnosed with either schizophrenia, bipolar disorder, depression, anxiety disorders such as OCD (obsessive-compulsive disorder), and/or certain phobias. Medicare covers a large variety of these mental health illnesses within hospital inpatients and outpatients.
Medicare Part A (Hospital Insurance)
Medicare Part A covers services in either a general hospital or a psychiatric hospital when admitted as an inpatient. If you are in a psychiatric hospital, Part A coverage is limited to 190 days of services during your lifetime.
Medicare will pay for approved inpatient stays during your benefit period. Once you are admitted to the hospital, the copayment is $0 until you reach 60 days. After that, your benefit period ends and you begin paying a copayment of $335 for days 61-90 of each benefit period. After the 90 days, you will have to pay $670 per "lifetime reserve day" for each period (up to 60 days in your lifetime).  After that, you will pay for all costs.
There is a lifetime limit of 190 days for inpatient psychiatric hospitals. For example, if you go to the hospital for psychiatric care in April and stay for 80 days, once you leave, that period is considered done and over. Now if you have to re-enter a hospital again for treatment in September, it is considered a new benefit period. You can keep starting a new benefit period at anytime and it will be covered until you have reached 190 days totaled between all the visits. The inpatient deductible for each benefit period (every time you start a new hospital stay) is $1,340 in 2018.
It is important to know that you will also still pay your 20% of the Medicare-approved amount for services received from providers while in hospital inpatient.
Medicare Part B (Medical Insurance)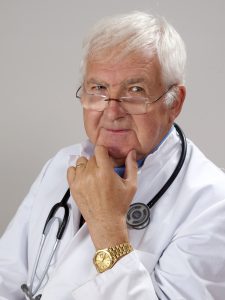 Medicare Part B covers outpatient psychiatric services that are considered a substitute to inpatient care. The visits covered are those of psychiatrists, clinical social workers or licensed alcohol and drug counselors, clinical psychologists, and others. If you meet certain requirements, and a doctor says it is necessary, Medicare will cover you for individual or group psychotherapy, family counseling, and psychiatric evaluation.
Medicare can cover occupational therapy that is part of your mental health treatment as well as individual patient education about the condition you are diagnosed with.
When it comes to payment, you will pay the 20% of the Medicare-approved amount for the services from doctors who accept Medicare assignment. The Part B deductible will apply, which is $183 in 2018. If the services are provided in a hospital outpatient clinic, you may have to also pay a copayment.
Medicare Part B covers at no cost to you one depression screening every year, as long as the doctor accepts Medicare assignment. The screening has to be done at the corresponding doctor's office or primary care that can provide follow-up treatment and referrals.
Ask Questions
Some recommendations by your doctor may not be covered by Medicare and will have to come out of pocket at full cost. So make sure to ask questions about the condition you are diagnosed with and whether Medicare will cover it.
If you have any questions regarding Medicare, and you are seeking coverage for mental health, EZ.Insure can help. We offer you your own highly knowledgeable agent for your region, to go over all the plans and what they offer. We provide you with quotes and will help you sign up, free of charge. Contact us through email at replies@ez.insure, call 855-220-1144 to get a quote, or enter your zip code in the bar above. We promise to help as much as we can to provide you with the most affordable plan.