As you age, your teeth might require more care, and you might even lose some or all of your teeth. In fact, one in five adults 65 and older have lost all of their teeth, which can take a major toll on their overall health. Dental implants can help, but they can be quite expensive. If you are considering getting a dental implant, you are probably wondering how much it will cost and if Medicare will cover it.
Dental Implant Surgery Costs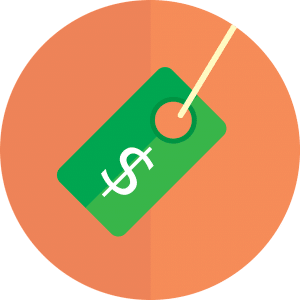 Dental implant surgery is a procedure in which artificial teeth with metal posts are secured in your jawbone to replace damaged or missing teeth. The price of dental implants can vary depending on how many teeth you need to have replaced, but the average price for a single implant can be around $3,500 to $6,000. This can feel like an overwhelming amount of money if you need multiple implants, so is there any way to get them covered?
Unfortunately, Medicare does not generally cover routine dental services, including implants. There are exceptions, though: for example, Medicare Part A will pay for some dental services if you are in an inpatient setting. And if you are in an accident and require dental services, Medicare will cover the costs. 
In addition, there are several stand-alone dental plans available that will help cover the cost of dental implants. These plans often group dental coverage with additional coverage for vision and hearing, as Original Medicare doesn't cover those services, either. 
If you do choose to pay for dental surgery, and there are any health concerns or issues after the surgery, Original Medicare will cover the costs of treatment.
If you are looking for extra coverage apart from a dental and vision plan, a Medicare Supplement Plan is the way to go. Although Medicare Supplement Plans, like Original Medicare, do not provide dental coverage, if your procedure occurs in an inpatient setting or additional health issues arise after you get dental implants, your Medicare Supplement Plan will cover those related costs. This extra coverage can save you hundreds, even thousands of dollars each year. 
There are 10 different types of Medicare Supplement Plans to choose from, each offering different coverage options and rates. It's worth looking into a Medicare Supplement Plan to save as much money as you can, so speak to an EZ agent for all of your options. EZ's agents work with the top-rated insurance companies in the nation and can compare plans for you in minutes at no cost. To get free instant quotes for plans that cover your current doctors, simply enter your zip code in the bar on the side, or to speak to a licensed agent, call 888-753-7207.