September is Blood Cancer Awareness Month. We wanted to talk about this important topic this month especially because, according to a new report from the Leukemia and Lymphoma Society, while survival rates for older patients with blood cancers have been improving, rising healthcare costs have meant that less than half of newly diagnosed patients are receiving treatment for their cancer. And as with any cancer, early treatment is crucial to beating the disease. Find out how Medicare helps those who are dealing with blood cancer, and what patients can do to make the cost of treatment less of a barrier to receiving care.
What the Study Shows
The study mentioned above analyzed costs that are incurred by Medicare beneficiaries who have been newly diagnosed with acute leukemia, chronic leukemia, lymphoma, multiple myeloma, and bone marrow disorders, and found that older patients are at a disadvantage when it comes to the cost of care.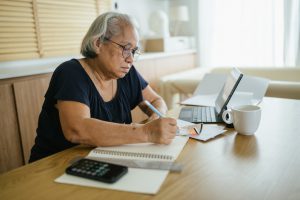 "Along with the substantial healthcare costs associated with the treatment of patients with blood cancer comes substantial OOP [out-of-pocket] costs for patients," the researchers wrote in the report. "In particular, because of the Medicare Part A, B, and D benefit design, the OOP burden can be greater for Medicare beneficiaries compared to commercially insured patients."
In fact, when expenses were the highest (generally in the month patients were diagnosed), the average amount spent by patients, depending on the type of blood cancer, was anywhere from almost $18,000 to $178,000. 
These greater costs mean older adults aren't getting the care they need. Of Medicare beneficiaries who are newly diagnosed with blood cancer, only 43.7% of them receive therapy within 90 days of receiving their diagnosis. 
"In addition to the emotional impact of dealing with a blood cancer, patients and families often face extraordinary costs in the first year after diagnosis and beyond," Louis J. DeGennaro, Ph.D., LLS president, and chief executive officer, said in a statement. "The Leukemia & Lymphoma Society hopes that the findings from this new study will prompt payers, providers, patient advocates, and policymakers to work together to address the financial burdens for patients."
Medicare Coverage
Medicare helps pay for many of the expenses incurred when diagnosing and treating blood cancers, such as leukemia. But Medicare Part B, which covers the costs of cancer prevention and treatments, only covers 80% of these costs. This will leave you with the remaining 20% to pay out-of-pocket, but there is help. You can enroll in a Medicare Supplement Plan to help cover these costs. A Medicare Supplement Plan can help you pay the medical expenses that aren't covered by Medicare Part B, helping you save hundreds, or maybe even thousands of dollars each year.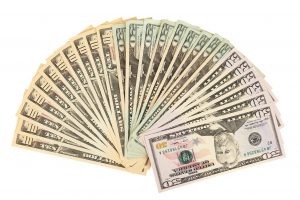 Medicare Supplement Plans can cover your Part A deductible and coinsurance costs, as well as your Medicare Part B copayment, coinsurance, and deductible. There are 10 different plans to choose from, and depending on which plan you choose, you could get anywhere from 75% coverage of your medical expenses up to 100%. Each plan offers a range of coverage at different price points; if you are battling cancer, your best option is to get the plan with the most coverage possible, so you will only have to worry about paying your Medicare Supplement Plan monthly premiums. 
Medicare Supplement Plans can help save you money and keep you from stressing over medical bills for your cancer treatments, leaving you with more time and energy to focus on your health. EZ can compare all 10 Medicare Supplement Plans and find the one that will meet your financial and medical needs. Our agents work with the top-rated insurance companies in the nation, which makes comparing plans easy, quick, and free – our services come at no cost to you because we just want to help you save money so you can focus on your health. To get free instant quotes on plans that cover your doctors, simply enter your zip code in the bar above, or to speak to a local licensed agent, call 888-753-7207.