When it is time to consider Medicare, usually around the time you turn 65 years old, it would be wise to take a look at different Medicare Advantage plans. Medicare Advantage plans, also known as Medicare Part C, usually offer more benefits than Original Medicare for a lower cost. About one-third of Medicare beneficiaries have chosen to go with a Medicare Advantage plan, and it is projected to be almost 34% more in the upcoming years. The reason for this estimated rise and popularity is due to how many benefits you get at such a low cost, in fact, many plans have a $0 premium.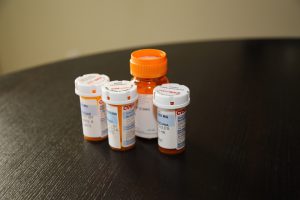 How Medicare Advantage Works
Medicare Advantage plans are offered by private insurance companies that are approved by Medicare. MA plans include both Medicare Part A and Part B. When you enroll, you continue to pay your Part B premiums, and you have a separate monthly premium for having the Medicare Advantage plan (Part C plan). The Part C plan offers the same benefits offered by Original Medicare along with medically necessary procedures, prescription drug coverage and other benefits like vision and dental.
You must have Medicare Parts A and B to join an MA plan. You must also live in the plan's service area, and you must not have End-Stage Renal Disease (ESRD).
Different Medicare Advantage plans:
Health Maintenance Organization (HMO)

Preferred Provider Organization (PPO)

Private Fee-for-Service (PFFS)

Special Needs Plans (SNPs)

HMO Point-Of-Service (HMOPOS)

Medical Savings Account (MSA)
How Cheap Medicare Advantage Costs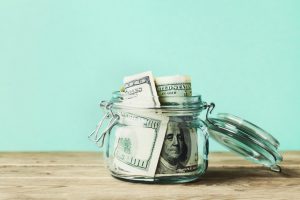 If you worked for at least 10 years and paid Medicare taxes, then your Part A premiums are free, if not you will pay a monthly premium. The standard Part B monthly premiums for 2018 is $134, but may be higher depending on your income. For a Medicare Advantage plan (Part C), you pay very little. Around 81% of Medicare enrollees have the option of a $0 premium plan. If you do end up paying $0, you may be responsible for paying higher cost sharing such as copays, coinsurance, or deductibles (which is determinant on the plan you choose).
The average Medicare Advantage plan premium in 2018 will be around $30, and can range anywhere from $0 to $200 a month. An example of how affordable these plans are, are the estimated monthly premiums of different Advantage plans in 2017. HMO monthly rate was around $28, the Regional PPO plan was $41, and the Local PPO was around $55.
All Medicare Advantage plans include a yearly Maximum Out-of-Pocket amount. This amount is the maximum you will pay out of pocket for covered services within a year. When this limit is met, your plan will cover 100% of the costs for the rest of the year.
Need Help?
Medicare's Open Enrollment is October 15-December 7 every year, which is when you can enroll into a Medicare Advantage plan. EZ.Insure will answer any questions you might have regarding the different plans, and guide you through the process. Start saving on Medicare costs with a low costing, or $0 premium Medicare Advantage plan! Our agents are trained and knowledgeable on the plans in your area. To start saving, contact an agent by entering your zip code in the bar above, email replies@ez.insure, and call 855-220-1144. What's even better, is you get all this help from our agents free of charge. Our goal is to help you save and provide you with the best customer service possible.