Amid uncertainties about Medicare prices for 2021, Congress has taken action to provide some  relief next year for the 64 million Medicare beneficiaries in the United States. On Wednesday, September 30th, a short-term government funding bill was passed by the Senate and signed by President Trump that will cap Medicare Part B premiums for 2021. There has been no official announcement indicating how much premiums will be next year, but thanks to the bill, any increase will be capped at 25% of what it otherwise would have been.
No Real Numbers Yet
Medicare Part B premiums rose nearly 7% in 2020, which had Medicare trustees predicting back in April of this year that the standard 2021 Part B premium would be $153.20, a 6% increase. However, due to the pandemic, there has been uncertainty surrounding Medicare prices for next year. The impacts of COVID-19 might be a major factor in determining how much premiums will increase.
"One thing that's really hard about this year is that there's been increased costs from treating Covid, but decreased cost from people delaying care or avoiding being in hospitals or doctors offices," said Casey Schwarz, senior counsel for education and federal policy at the Medicare Rights Center.
Social Security COLA Role
It is also unclear whether Social Security's associated annual cost of living adjustment, or COLA, will be enough to cover next year's increase in Medicare premiums. The COLA, which is provided to seniors to help with the costs of necessities like Medicare premiums, is estimated to increase 1.3%  next year, meaning the average monthly benefits will increase from $1,053  to a little over $1,522. 
A discrepancy between the increase in Part B premiums and the increase in the COLA wouldn't necessarily be a major problem for Social Security recipients. If Part B premiums increase is more than the COLA, then Medicare beneficiaries who are collecting Social Security are "held harmless." This means that they can see a premium increase but it can't be larger than their COLA dollar-amount increase. Unfortunately, Medicare beneficiaries who are not collecting Social Security benefits absorb the extra costs, which means they could see a sharp rise in premiums.
"What seems to be motivating Congress is the fear that there will be an unexpected spike in premiums, or one that's out of step with normal premium increases across the board, or specifically for those not held harmless," Schwarz said.
The Cap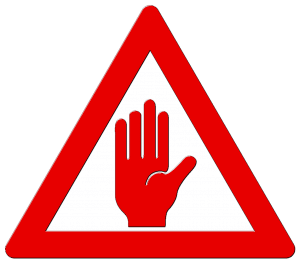 While we would normally have a good idea by now of how much premiums are going to be for the following year, the pandemic is putting everything on hold. Only 25% of Part B is funded through premiums; the other 75% is funded through money from the federal government's general revenue – this year, the government took a "loss" by providing millions of Americans, hospitals and businesses with financial relief, and so that loss may be passed on to Medicare beneficiaries.
Even if Congress has capped the premiums and will not allow them to increase by more than 25% of what they would have increased by, that percentage could still mean a large jump in premium prices. Many Medicare beneficiaries could still end up struggling to keep up with costs. Premium prices are expected to be revealed in early November. 
If you need help planning for next year, consider getting help from an EZ.Insure agent. Our licensed agents will help you prepare financially for next year, and review all Medicare options in your area. To get free advice and quotes on plans, enter your zip code in the bar above, or to speak directly to one of our agents, call 888-753-7207.