A diagnosis of Alzheimer's disease or another type of dementia can be devastating for you and your family. It can be scary, and you might also be worried about the financial impact of the disease. Expenses can include nursing homes, assisted living, or even hospice care as the disease progresses, which could end up being very expensive, costing around $5,000 or more per month. Life insurance can help pay for some of these expenses, and leave your family with some money to help pay for any other medical expenses, debts, and more. But not all life insurance policies will cover medical bills that you accrue while you are alive, so if you are looking for financial help now, as well as after you pass, you should do some research on your options.
Life Insurance &
Dementia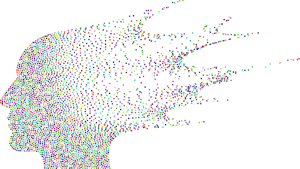 When you apply for a life insurance policy, the insurer you have chosen will ask a series of questions about your health, including your family's health history. If your family has a history of dementia or Alzheimer's, you should try to purchase a policy sooner rather than later, before you get to the age when developing dementia becomes more likely. And if you have already been diagnosed with Alzheimer's or dementia, know that you can still qualify for a life insurance policy: these conditions do not disqualify you. You can still find a great life insurance policy, although you probably won't be able to get a traditional term or permanent life insurance policy.
The types of policies available to you, if you have been diagnosed with Alzheimer's or another form of dementia, are still excellent options that will financially protect you and your family. For example, you can qualify for a guaranteed issue life insurance policy, because these policies don't require a medical exam, and your insurer will not ask health questions. Many people who have health conditions choose this type of policy to avoid getting denied or charged a lot for coverage. The only thing to be aware of is that these policies are generally more expensive than other policies, and won't offer the same benefit amount, but they are better than not having any policy at all.
When Will Your Family Receive The Pay Out?
If you decide to go with a no medical exam policy, such as a guaranteed issue life insurance plan,  there will be a period of time after you purchase the policy during which you will not be able to receive full benefits. If you die during that time, usually the first two to three years after you purchase the policy, your family will typically only receive the premiums that you have paid into the policy, and perhaps a little bit extra.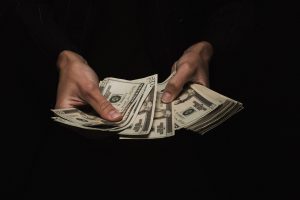 And if you are looking for extra cash to pay for medical expenses while you are still alive,  consider adding riders to your policy. Terminal illness riders and living benefit riders can give you some extra protection and money to help pay the bills during this hard time. These riders will provide you the money to pay for any medical expenses, and your family will still receive life insurance death benefits after you pass, so they can pay off any debts and pay for your funeral expenses. 
We understand the need to protect and provide for your family. Even if you are diagnosed with a debilitating disease, you can still provide them with a financial safety net, and even help ease the burden of the medical expenses that will inevitably build up. We have provided the top insurance companies that offer life insurance policies below; each can give you hassle-free assistance and the most competitive rates in the nation. Always check multiple sites to make sure you have bargaining power and know the advantages of each company. Make sure a hard time isn't made harder by a financial burden, check life insurance rates today.