They're focused and driven; they've been featured on the news and they've won the President's Volunteer Service Award. And they're not even old enough to vote.
Twins That Did Good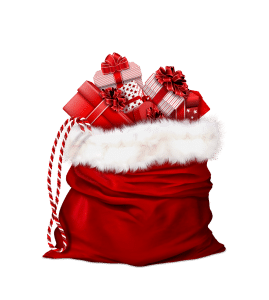 Max and Jake Klein, twin teenagers from Edgewater, NJ, have been philanthropists for as long as they can remember. As toddlers, they began asking for charitable donations in lieu of birthday presents. Because of their generosity, their beloved local library got some much-needed new computers.
At the age of four, they asked their parents if they could use the money in their piggy banks to buy Christmas presents for children in need. When they were six, they raised birthday money for some new tech for their local fire department. By age eight, they were selling cookies to support pediatric cancer research: they had learned that children get cancer, too, and they wanted to do something to help.
But it was also around the age of eight that Max and Jake began to get tired of being told they were too young. They weren't asking to stay up later or be allowed more screen time; they were becoming frustrated by the lack of volunteer opportunities for children their age. "People kept telling us, 'You're such nice boys, but you're too young,'"the Kleins said. When they were told that they couldn't help with cooking and serving at a local soup kitchen, they "decided we'd have to come up with a way to take things into our own hands. We thought, 'What can we do to show that kids are capable of making a difference and doing more than we're given credit for?"
The Big Idea
Realizing that they weren't the only young people looking for ways to volunteer, Max and Jake eventually decided to start "Kids That Do Good," a 501(c)3 charity. Their organization, launched when they were just fourteen years old,  is described on their website as "an online resource for kids, and their families, to get involved with existing charities as well as create their own ways to give back." The site is basically a search engine for charitable causes: kids can refine by their age, location, and area of interest to find causes looking for help. Users can also post their own ideas of ways to volunteer, and ask for others to join in with their cause. 
Max and Jake still try to get out into the community at least once a month to do direct volunteer work. They put in about 20 hours a week researching new volunteer opportunities, and working on the website. And their work has paid off! The site brings in tens of thousands of unique viewers and has connected kids to 16,000 organizations. Users can currently browse over 130 pages of organizations to give their time to. They have also added a "teacher resource" section to the site, which includes ready-made lesson plans to help "teach kids to make a positive impact." 
The "Kids'" Workforce
But even these seemingly tireless twins can't do all of this work alone. In addition to the five "Big Kids That Do Good" advising them, they also have two teenage board members, Jordan and Steven. Jordan has been busy getting professional sports teams to donate to his pet causes, while Steven has recently completed a project sending 1.400 books to developing nations. Say the Kleins, "It's so simple to ask your friends, people in your school and around your town to donate books they have already read. That's what we're talking about. Make an impact. Make someone else's life better. It's easy!"
Some Well-Deserved Recognition
Max and Jake's work is not going unnoticed. For their sixteenth birthdays, they were invited to give a presentation to lawmakers (including New Jersey Senator Cory Booker) in Washington D.C. While there, they gave their annual birthday donation to the National Commission on Military, National, and Public Service. This year, they had asked friends and family to give money towards military care packages. The brothers, in turn, were surprised with a cake, and the honor of a gold level Presidential Volunteer Service Award.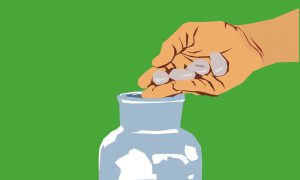 The Kleins deserve all of the recognition they are receiving for the work they are doing. Their young lives have been spent, in their words, "showing people how easy it can be to be charitably-minded…and making someone else's life a little better." Their efforts may seem extraordinary, but for Max and Jake, giving back doesn't have to be something you overthink. Just find a way to help.
"Kids That Do Good is all about getting involved when you are young and making that part of who you are," say the brothers. "There are so many ways to make a difference. Sure, you can participate on a breast cancer walk fundraising team with your family, but did you ever consider removing snow for an elderly person living alone on your block? What about asking if you can walk their dog every day after school? How about visiting a nursing home and asking if you can simply read to the residents?"