The coronavirus pandemic has put a lot of things into perspective, including how fragile life can be. The pandemic has made many people realize how important life insurance is to providing for their family once they can no longer do so. So, if you're one of them, why are you still hesitating? Is it the medical exam that is holding you back? If you have pre-existing conditions or are just worried about being required to undergo an exam, know that you can get a life insurance policy without a medical exam. These exams can mean higher rates, or an outright denial – but is life insurance with no medical exam the way to go?
No Medical Exam Required
Many life insurance companies base their rates on your age and health status, which they will usually determine with a medical exam.  One of the reasons many people avoid even looking into life insurance is that they think they will be denied if they undergo an exam, or simply because they do not want to go through the exam at all. If you are worried that you will not pass a medical exam or that you will end up paying a lot for life insurance, guaranteed issue, simplified issue, or instant-approval term life insurance policies are great options for you. With these plans you will not have to undergo a medical exam, and will not be required to provide blood work or any other tests. You cannot be turned down for these policies for any health-related reasons. 
No Waiting Period
When you sign up for a life insurance policy that requires a medical exam, you will have to wait anywhere from 4-6 weeks after your application to find out if you are approved or denied. With a no medical exam life insurance plan, not only will you not be turned down for any health-related reasons, but you will also get instant approval.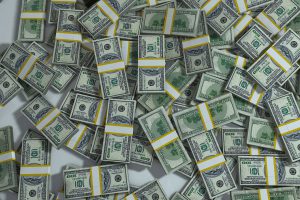 In addition, with many types of life insurance policies, the first 2 years following the activation of the policy is considered a waiting period. What this means is that if you were to pass away during these 2 years, your beneficiary would only receive the amount that you had paid in premiums. But this is not the case with no medical exam life insurance policies, such as guaranteed issue life insurance. With these policies, your beneficiary would receive 110% of paid premiums if you pass within 2 years of the policy's effective date.
If you were to pass away without life insurance, your loved ones could be left to deal with a large financial burden. They would have to pay for your funeral expenses, which are on average $10,000, as well as any other bills they have relied on you to help with, such as a mortgage or college tuition. Life insurance can be expensive, and there is a chance some companies could deny you based on your health, but a no medical exam life insurance policy can help you get the coverage you need to protect your loved ones. 
The best way to find the right life insurance policy for you and your specific needs is by working with an agent who specializes in life insurance policies that do not require medical exams. We have provided the top life insurance companies in the nation below; each offers hassle-free assistance and the most competitive rates. Always check multiple sites to make sure you have bargaining power and know the advantages of each company. Make sure a hard time isn't made harder by a financial burden, check no medical exam life insurance rates today.