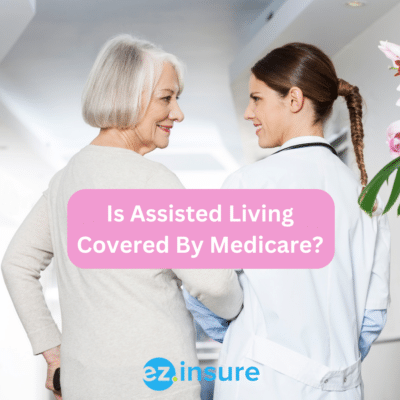 Does Medicare cover assisted living? The simple answer is no. Medicare does not fund assisted living, which provides housing and custodial services including laundry, cooking, medication management, and other daily living activities for older people or those with disabilities eligible for Medicare. However, it will cover some services such as skilled nursing facilities and some home health care services. 
As you get older, you may need help doing things like taking a shower or getting ready. A study showed that 1 in 5 people over the age of 85 in the U.S. need or get extra help with everyday chores. If you find it hard to live on your own, you might want to look into an assisted living center. Different from nursing homes, these facilities give older people the personalized care they need and let them keep their own living area. If you have Medicare, it's important to know what your plan covers and how much money you may have to pay out of pocket.  
What Is Assisted Living?
Assisted living is a place to live for older people or people with disabilities, such as amyotrophic lateral sclerosis (ALS) or end stage renal disease(ESRD), who need help with some daily tasks and access to medical care when they need it. People in this situation or their families may choose assisted living homes so that they can get help from professionals. People who live in assisted living may need ongoing medical care and skilled nursing services.
Assisted living is a step below a nursing home or skilled nursing facility in terms of the amount of care it offers. State rules, which vary from state to state, govern them. Assisted living usually gives people more freedom and costs less than care in a nursing home, but it is more expensive than a place for independent living. Assisted living is more like a home than a hospital, while a nursing home is more like a hospital. People who can't live on their own but want to keep as much freedom as possible can benefit from assisted living.
The Difference Between Assisted Living and Skilled Nursing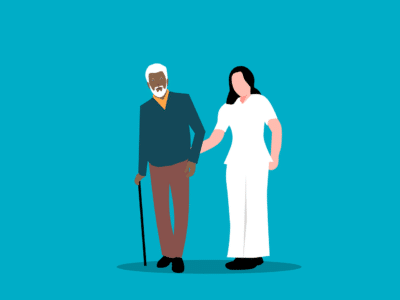 Assisted living communities are more like homes, whereas skilled nursing facilities and nursing homes are more clinical like hospitals. Skilled nursing facilities provide a higher level of medical care and, in some cases, may be covered by Medicare. Most assisted living communities focus on giving personal care rather than medical care like helping you bathe, eat, and get dressed.
As long-term care assisted living centers are not covered by Medicare because they are considered custodial care, but Medicare will pay for any health care costs that add up while the person is living in an assisted living home. These health care bills that can be covered include things like medicine and medical equipment. Most of the time, Medicare will only fully pay for skilled medical care or short stays in a skilled nursing facility. Hospital insurance is covered by Part A of Medicare. For example, if you need care while healing from surgery and it's not the only thing you need, it will be covered.
In some cases, the same company might run both an assisted living community and skilled nursing facility in the same building or on the same property. How Medicare pays for your care depends on what kind of care you are receiving in one of the hybrid facilities and if you meet certain criteria.
Skilled Nursing Criteria
For Medicare to cover skilled nursing care:
You must have just come out of a hospital stay of at least 3 days and still have covered hospital days left in your benefit period. 

Your doctor has to prescribe this level of care.

The reason you are in skilled nursing is because of the same condition you were in the hospital for or the condition stems from being in the hospital, such as you picked up an infection while in the hospital.

The skilled nursing care has to be considered medically necessary.
If you meet all of these criteria, Medicare will fully cover your first 20 days of residential care. From days 21 to 100, you would have to pay up to $200 a day in coinsurance. If you have Medicare Supplement, your share of the costs could be covered for up to 100 days instead of 20. Either way Medicare will not cover any part of this care after 100 days.
Will Medicare Advantage Cover Assisted Living?
Medicare Advantage has to cover at least as much as Original Medicare. However, Medicare Advantage is bought through private health insurance companies so any extra policy benefits will vary. Some Medicare Advantage plans do include benefits for home care services, but they don't usually cover assisted living or other long-term custodial care. However, if you move to an assisted living community, Medicare Advantage will continue to pay for eligible medical costs like medications, surgeries, and appointments, just as it would if you were living at home.
Cost Of Assisted Living
In 2023, the average cost of living in an assisted living home is $4,774 per month or $57,288 for the year. The total cost of assisted living can be different based on the following: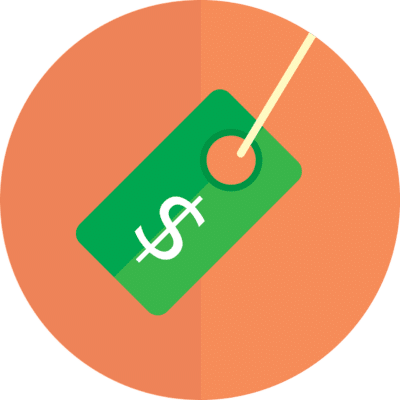 How many hours of care you need, such as 24/7 or just a few hours a day.

What time of day you need care

Where the assisted living community is located

Which facility you choose

If you need additional services depending on your health
Generally, assisted living communities have varying levels of care. The more independent you are and the less care you need the cheaper it will be. Depending on the facility here are the costs associated with assisted living communities:
Rent

Medication management, or nursing care services

Special meal plans

Transportation

Events or activities

Move-in fees

Housekeeping

Laundry services
Unless you have long-term care insurance, you will have to pay for all of the costs of assisted living out-of-pocket. If you have long-term care insurance your policy may cover some assisted living costs if you meet certain requirements. Additionally, if you have access to Veterans Affairs benefits, check your plan to see if long term custodial care is covered and for how long.
Other Care Options
Medicare Part A pays for skilled nursing care, but only under certain circumstances and for a short time. With a few cases, it must be given less than seven days a week or less than eight hours a day for no more than 21 days. Some of the other types of care that Medicare might pay for are: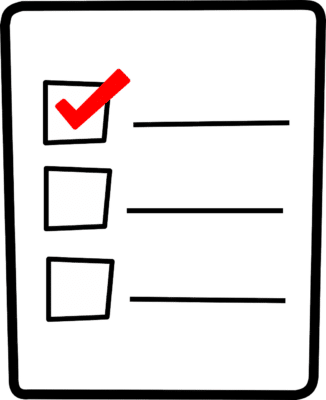 Home Care –

Such as part-time or occasional help from a home health worker. Medicare does not, however, pay for care at home 24 hours a day, 7 days a week. It also doesn't pay for maid or custodial services like cleaning, bathing, or putting on clothes if those are the only things you need.

Hospice or respite care –

Both of which Medicare pays for. Hospice cares for and supports people who are nearing the end of their lives. Respite care is a short stay in a hospital for hospice patients that gives their nurses a break.

PACE –

Also known as programs of all inclusive care for the elderly. It is a Medicare/Medicaid program that helps people get the health care they need in their own communities so they don't have to go to a care center. It pays for prescription drugs, doctor visits, help getting to and from the doctor's office, home care, and if needed, stays in a nursing home.
Working With EZ
As you get older, you need to be able to take care of yourself. An assisted living center may be a good choice if you need extra help with everyday tasks. The cost of assisted living varies on many things, like the type of care you get, how long you need care, and where you live. Original Medicare and Medigap (supplemental insurance) does not pay for personal care in an assisted living facility, but they may pay for other medically required services. A Medicare Advantage plan may cover more services, such as personal care, than a regular Medicare plan.
Since Medicare won't usually cover the costs, you should think ahead and find other ways to pay for assisted living. Medicare is great, but sometimes it can be hard to understand. After you sign up, you'll still have to make some decisions about your health care. Don't worry about asking questions. Talk to an EZ person who can tell you what you need to do and explain everything to you. EZ can help you sign up, buy a Medicare Supplement Plan, or just think about your choices. Our insurance brokers work with the best firms in the country. You can get a free review of all the plans in your area from them. We'll talk with you about your medical and financial needs and help you find a plan that meets them all. Call one of our certified agents at 877-670-3602 to get started.