Protecting Americans and their health is a high priority, especially now during the COVID-19 pandemic. In order to help keep Americans safe, major health insurance providers are waiving copayments and cost-sharing for patients with the coronavirus. These companies (and all other insurance providers) will also not require copays for coronavirus testing thanks to the $2 trillion CARES (Coronavirus Aid, Relief, and Economic Safety) Act passed last week. 
The medical bills that follow treatment for the virus can be astronomical, which is why these providers are stepping in. Cigna and Humana have dedicated themselves to providing the care these patients need without worrying about the cost. CVS Health announced that Aetna is going to waive costs, but only for hospital admissions related to the coronavirus.
The Waived Cost-Sharing Fees
These three insurers have decided to waive cost-sharing associated with COVID-19 treatments, which means a patient will not have to pay their full deductible before insurance takes over. This includes coinsurance as well as copayments. In other words, patients will not have to worry about paying out-of-pocket while getting treated for the coronavirus. These insurers are doing this to allow  people to seek treatment without fear of large medical bills, which may deter some from seeking treatment. This is especially true for the millions of Americans that lost their jobs and cannot afford these kinds of costs.
As of right now, Aetna and Cigna are waiving fees for qualified medical bills through June 1, 2020. Humana has not yet set an ending date for this arrangement.
These insurers have also waived telehealth service fees related to the virus.
Some Will Pay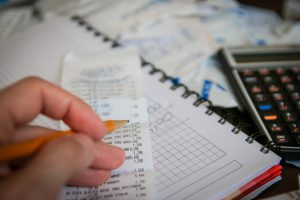 Unfortunately, only some people will benefit from these arrangements. If a person is not insured by one of these three companies (or is not insured at all), then they may have to pay for services related to the coronavirus. 
In addition, Larry Levitt, executive vice president for health policy at the Kaiser Family Foundation, notes that even some people who are covered by these insurance companies might not be eligible to have their costs waived. "Most of the people who get insurance through employers are in what are called self-funded plans," he explains. For people in those plans, these announcements don't apply, since "it's the employers who are going to be deciding whether patients get cost relief here or not."
It is also important to note that if a person receives care outside of their health insurance network, they will be billed directly by the hospitals or doctors. The services may end up being covered, but these surprise bills are something to be aware of. 
In this time of crisis, it is important for Americans to have access to the testing for and treatment of this virus. It is the only way to get a handle on the situation, and hopefully slow the progression of the disease.