The Medicare Annual Enrollment Period (AEP) only comes around once a year, and it's your opportunity to change your current Medicare plan to one that better suits your needs for the new year. You will have from October 15 until December 7 to review your current plan, check out other plans, and decide whether to keep or change your plan. But in order to get the most out of your Medicare benefits, there are some important things to consider during the AEP.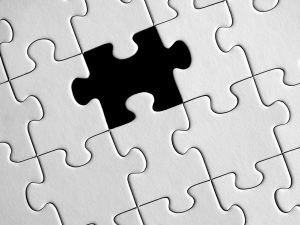 Whether this is your first time dealing with the AEP, or your tenth time, it is important to remember that Medicare does not cover everything: it will only cover 80% of your Part B medical expenses, and you will still have to meet your Parts A and B deductibles. Keep this in mind when looking over your options during the AEP, especially if you are deciding whether to switch from a Medicare Advantage Plan back to Original Medicare. Switching back to Original Medicare will allow you to buy a Medicare Supplement Plan to help cover your out-of-pocket expenses, so you could end up saving a lot of money by changing plans.
Little Things Add Up
Sure, they might seem small and insignificant, but monthly premiums, deductibles, copays, and coinsurance can all really add up throughout the year. And if you are like most Medicare beneficiaries, you are living on a fixed income, which means saving as much money as possible is important. 
With that being said, remember not to get caught in the trap of a cheap plan that looks good on paper with its low premiums, but doesn't provide the coverage you need. With some bargain plans, you will still have to pay for additional out-of-pocket expenses, including doctor copayments and deductibles, meaning that plan that looks so tempting might just cost you more in the long run. Make sure to go over all the possible costs of every plan, as well as what they cover, so that you are not left struggling to pay your medical bills. 
You Don't Have To Change Doctors
When you first enroll in Medicare, you can continue seeing your doctor as long as they accept Medicare patients, and that is true even if you decide to change plans during the AEP, with the possible exception of switching to a Medicare Advantage Plan. With one of these plans, you will have a provider network, which might limit the doctors you can see – so if you have a doctor that you want to continue seeing, take that into consideration when looking for a plan. Medicare Supplement Plans are a great way to continue seeing your doctor because they generally do not have networks. 
The Annual Enrollment Period is an important time for Medicare beneficiaries, because it is your one opportunity to make changes to a plan that does not suit your needs anymore. If you miss the deadline of December 7, you could be stuck with a plan that either does not provide enough coverage or costs too much. 
The AEP is a busy time that lasts for less than 2 months, which means you will need to go over a lot of information in a short period of time. You will have to review your current plan, its coverage and price changes for next year, and all your other available Medicare options. This can become overwhelming and time-consuming, but an EZ agent can help make it less stressful. Our highly trained agents work with the top-rated insurance companies in the country, and can compare plans in minutes, so you don't have to compare plans and try to figure out which is your best option. We will help you find a plan that meets all of your financial and medical needs for the new year. To get free instant quotes on plans that cover your current doctors, simply enter your zip code in the bar on the side, or to speak to a local licensed agent, call 888-753-7207.