If you are like me, then talking dirty can lead to some cringe-worthy moments. It's no secret that "dirty talk" is one part of sex that most people, well, talk about.
I get it–it's a turn-on hearing how bad the person wants you, or how much they like what you are doing. However, many people, like myself, can feel awkward or overwhelmed when they're put on the spot. You don't want to sound fake or insincere.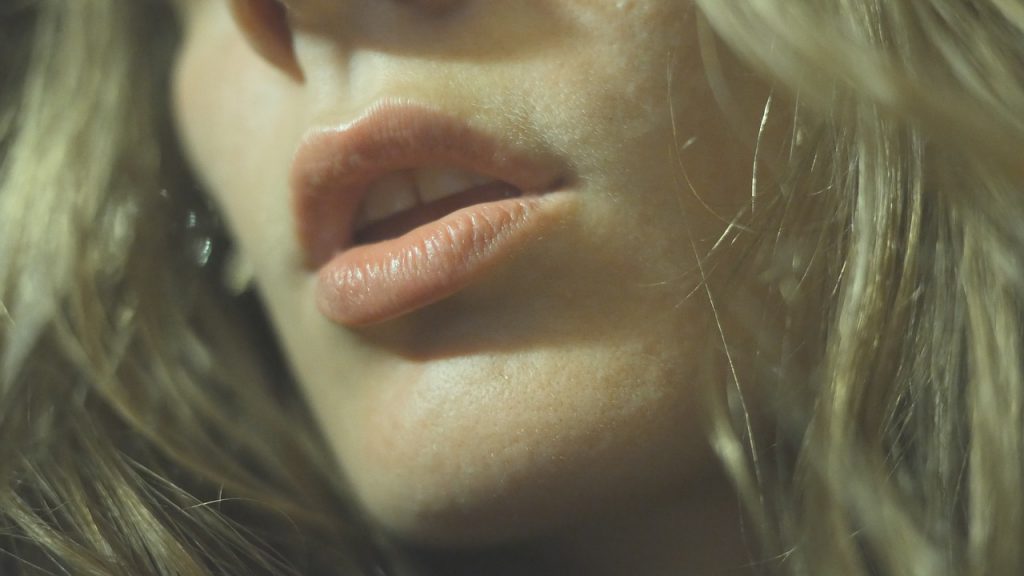 While it's not a requirement we often want to try new things if we think they will interest our partner.  Thankfully, you do not have to create a script to memorize or go full-on XXX rated. Sometimes, keeping it simple really does the trick. If you want to try something new I have a few helpful tips that got me started, but remember, you never have to do anything that you are uncomfortable with! Don't force it! Enjoy it or find the things you both DO enjoy!
How To Start
Start small, and don't overthink it. If you feel awkward, then take baby steps, so to speak, with light questions that are on topic. 
Let the person know it feels good by telling them in subtle yet sexy way. You can also ask what they want you to do. Keep it fun and flirty. It is not what you say, but how you say it. Tone is everything. That's why it doesn't work if you're nervous. Like most things, confidence is key.
Nicknames
If you have nicknames for each other, then bring it in the bedroom. Some people like to be called baby, or daddy. Ask your partner what they would like to be called, and then incorporate it in the bedroom. 
Tell Them What You Want
Not only is it great dirty talk, but giving directions to your partner can make for better sex–even a stronger climax. Take control of the situation, and let them know exactly what you want.
Try to stick to things you normally do in the bedroom so your partner is not caught off guard. Whisper to them exactly what you want them to do, and how it feels while it is being done.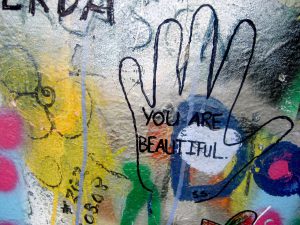 Compliment Them
Compliments go a long way, especially in the bedroom. Who doesn't like to hear that they are doing a great job, especially when it comes to pleasing their partner? Compliment your partner's body, body parts, smell, taste, or the way they make you feel. Increasing their confidence in bed is a bonus.
Laugh
You do not always have to be so serious, so do not be afraid to laugh. Laughing in the bedroom is a great way to relieve some of the tension, especially if you are nervous. Just make sure why you're laughing is apparent. Otherwise, you could end up in a sticky situation, and not in a good way.
Dirty talk does not have to be an awkward nightmare These are some quick, dirty tips for you to talk about:
what they like 
what you are doing
 what feels good
…and what you want more of

You can whisper into your partner's ear to tell them what you want done to you and how it feels.
It is as simple as that. While nicknames bring some spice into the bedroom, your dirty talk can be a sneaky way to up your communication game, all in the best of scenarios.
This can help you and your partner have a better experience, more fun with it, and possibly increase your romantic connection. Do not be afraid to give it a try. Life is more fun when you play in the dirt!