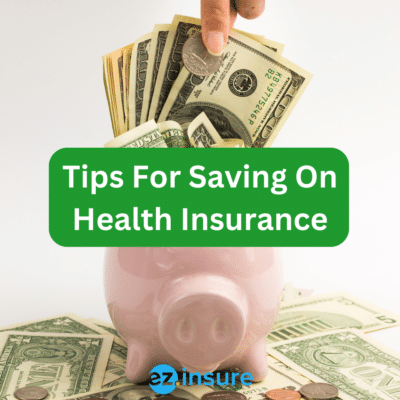 Want to spend less on health insurance? You're not alone! Most of us feel like health care costs go up every year, making it harder and harder to save money. Health insurance is the most expensive part of healthcare for nearly everyone, but if you think that the cost of health insurance is a reason not to get it, you should think again. Recent studies have found that uninsured medical bills are the cause of more than half of all bankruptcies. About 530,000 American families file for bankruptcy each year due to unpaid medical bills and medical problems. 
While health insurance can be pricey, having no coverage or the wrong coverage could cost you even more. The last thing you want to worry about in a medical crisis is finances. So, health insurance is a must, but there are things you can do to make it affordable. Below we'll look at how to save money on your health insurance so you stay covered without breaking the bank.
Health Insurance Costs
The amount you pay for health insurance will depend on what kind of health insurance you have, and of course what kind of services you need. Below are all of the costs associated with having health insurance that you should keep in mind when choosing your plan.
The amount you pay each month for your health insurance coverage is called your premium. This is probably the health care cost you know best because you pay it every month, even if you didn't use any health services during that time. The average cost of premiums monthly by tier is:
Catastrophic –

$332

Bronze –

$440

Silver –

$560

Gold –

$604

Platinum –

$737
These prices vary depending on you, your plan, your insurer, and your location. Premiums can also increase or decrease yearly.
A copay is a flat fee you pay for certain types of health care. If your insurance requires a $45 copay and you go to your primary care doctor, you'll have to pay $45 at the time of your visit. Do your homework ahead of time so you know exactly what to expect. 
Deductible
A health insurance deductible is the amount you have to pay for health care each year before your insurance starts to pay for some of your costs. For example, if your deductible is $1,500, you'll have to pay the first $1,500 of all the costs that are covered. Keep in mind that some tests and annual checkups are covered by your insurance even if you haven't met your deductible yet. Most plans don't count copayments toward your deductible. Depending on your health insurance plan, the details can be different, so it's important to know what it covers.
Coinsurance
Even after you've met your deductible, your health insurance won't cover all of the costs. Instead, you'll pay a percentage of the costs until you reach your out-of-pocket maximum. Coinsurance is the part of your health care costs that you are responsible for paying. So, if your coinsurance is 15%, you'll have to pay 15% of the covered costs after you've met your deductible. The remaining 15% is paid for by your insurance company. That means you will have to pay $30 of a $200 bill.
Ways To Save On Health Insurance
We've talked a lot about prices. You might be thinking, "Wow, that's a lot of ways to spend money!" How can I get money back? Wonderful question. We're glad to say that we can help. These simple ideas can help make healthcare more affordable: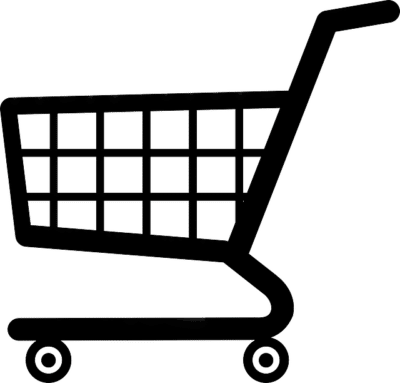 Most people don't think about their plan for the next year and just keep the same one year after year. If you don't look into your options, it could cost you a lot of money because your premiums could go up or the services that are covered could change. This is why it's important to shop around not just for price, but also for services and coverage. Plans with low premiums will have higher out-of-pocket costs like deductibles and copays. People who know they won't meet their deductible should choose these plans, as it is cheaper monthly.
On the other hand, there are plans with higher premiums, but lower deductibles. This is better for people who need more healthcare and have a better chance at meeting their deductible. Shopping around and comparing different insurance companies and plans can take a lot of time and hard work. With our highly trained agents who are experts in your area, EZ.Insure does all the work for you. Your advisor will do the work for you and sign you up for a plan that fits your needs in terms of coverage and price- all for free.
You'll almost always save money by going to doctors, clinics, and hospitals in your plan's network. In exchange for being part of the plan's network, these in-network providers agree to charge less for their services. Getting care outside of your plan's network could cost you more depending on your plan. If you have an HMO plan it's likely you'll have to pay the full cost of care from a provider who isn't in their network. If you have a PPO or a POS plan on the other hand, some of your out-of-network care might be covered, but even with some coverage, you'll still have to pay more for going out of network.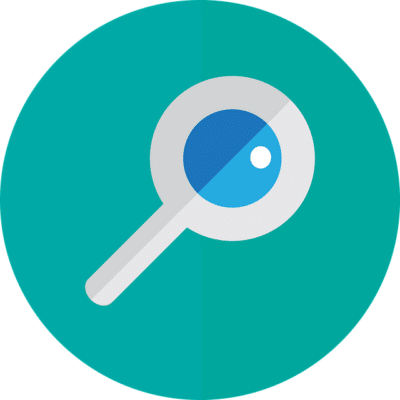 Even after you've chosen the best plan for your needs and budget, you can still save money. You can also look for discounts on health care that you might be able to get. Some doctors will give you a discount if you pay for a procedure ahead of time. If you know you need a colonoscopy, ask your doctor if you can save money if you pay for it in advance.
Understand You Plan's Limitations
All plans have limitations to what they will cover. You can't just assume that certain services and procedures will be covered. Instead, you should read the fine print to learn about the specific benefits and limits of your plan. You don't want to get a surprise medical bill because you thought you were covered for a service.
Consider a Tax Advantaged Savings Plan
Several plans that help you save money on taxes can help you pay for health care. People with high-deductible health plans (HDHPs) can open a health savings account (HSA). You put money into your HSA and can take it out tax-free to pay for things like deductibles, copayments, and coinsurance. Your employer may offer an HSA, but you can also start one on your own and keep the money. Employers set up and pay for health reimbursement arrangements (HRAs). Employees can't put money into their accounts, but they can take money out for medical costs that qualify.
Employers also offer FSAs, which stand for flexible spending accounts. Employees put money into the account before taxes are taken out, and they can take money out tax-free for qualified medical expenses. HRAs and FSAs don't need a health plan with a high deductible, but you usually have to spend the money by the end of the year, and if you quit your job, you lose the account.
Find Out If You Qualify For A Premium Tax Credit
You might be eligible for the Premium Tax Credit if you buy your insurance on the open market. The government made a tax credit for people whose household income is between 100% and 400% of the federal poverty line. This helps make the cost of getting a plan through the Health Insurance Marketplace more affordable. This is for people who make too much to qualify for Medicaid or Medicare but still can't afford health insurance. You can apply for a premium tax credit when you file your taxes to help pay for your premiums.
An insurance agent can help you compare the costs and benefits of different insurance plans to find the one that gives you the coverage you need at the price you want.  We can help you deal with all of this at EZ. By working with one of our licensed, highly trained agents, you can get all the answers you need in one place. They can compare all of your plans to make sure you get the best coverage for you. They can also explain all the legal jargon in your insurance information packet from step 1. All of this is done for free! No bother, and nothing to do. To get started, enter your zip code in the box below to get free instant quotes, or call 877-670-3557 to talk to one of our agents.