If you are unhappy with your current health insurance policy, then it might be time to shop for a different plan. But can you purchase a new plan at any time? Yes, and no. For marketplace plans, once the open enrollment period (November 10 to December 15) is over, you generally cannot get a new plan. The open enrollment period for employer-based insurance might be at a different time of year, but you will still only be able to change your plan during that enrollment period. In most cases, if you want to get health insurance or change your plan outside of the open enrollment period, you will need to qualify for a Special Enrollment Period (SEP). SEPs open up when you experience what is known as a qualifying life event. 
Qualifying Life Events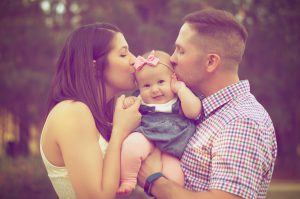 You have 60 days to change your plan if you:
Got married
Had a baby, adopted a child, or took in a foster child
Got divorced or legally separated

. However, if you do not lose coverage due to divorce or legal separation, then you do not qualify for a Special Enrollment Period.

Had someone on your marketplace plan die
Changed residence

. If you move to a new home in a new ZIP code or county, move to attend school, are a seasonal worker and move between job and home, or move from a shelter or other transitional housing to a permanent residence, you will qualify for an SEP.

Lost your health insurance

. This includes losing job-based coverage, losing a plan you bought yourself, losing eligibility for Medicaid or Medicare, and losing coverage through a family member.

Gained membership in a federally recognized tribe or status as an Alaska Native Claims Settlement Act (ANCSA) Corporation shareholder
Became newly eligible for Marketplace coverage because you became a U.S. citizen
Left incarceration
Started or ended service as an AmeriCorps State and National, VISTA, or NCCC member
Short-Term Medical Plans
If you do not qualify for any of the life events listed above, all hope is not lost. You can enroll in a short-term medical plan. Short-term health insurance provides fast, flexible insurance with many benefits. These plans can be extended up to 3 years, and you can pick your deductible amount from many options. You are also able to drop coverage without a penalty if you want to change to a long term insurance option. Premiums are lower than ACA health insurance plans, and you get coverage as soon as a day after applying.

It is important to understand that short-term insurance is temporary and not ideal for those who require more comprehensive coverage or have health conditions. Short term plans are not guaranteed-issue, meaning they do not cover pre-existing conditions. They only cover the basics.
Do you qualify for a special enrollment period? If not, are you considering a short-term health insurance plan to hold you over until open enrollment begins? EZ.Insure can help. We offer accurate health insurance quotes based on your specific region, free of charge. That's right. We will provide you with an agent who will compare all available plans for you, and help you choose a health insurance plan that is based on your health needs and budget, for free. To get your free quotes, simply enter your zip code in the bar above, or to speak to an agent, call 888-350-1890.