Do you wear glasses and/or contact lenses? Ever wish you could get rid of them and be able to see without them? Imagine the freedom of waking up and not seeing the world as a blur until you put on your glasses or pop in your contacts! That's why people opt to get Lasik surgery – to live this dream – but is this surgery covered by your health insurance plan?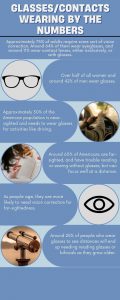 Glasses/Contacts Wearing by the Numbers
According to the Vision Council of America, approximately 75% of adults require some sort of vision correction. Around 64% of them wear eyeglasses, and around 11% wear contact lenses, either exclusively, or with glasses. Some other stats to consider:
Over half of all women and around 42% of men wear glasses. Similarly, more women than men, 18% and 14% respectively, wear contacts. Of those who use both contacts and eyeglasses, 62% wear contact lenses more often.

Approximately 30% of the American population is near-sighted and needs to wear glasses for activities like driving. In general, though, these people have no trouble with activities that require seeing things up close, such as reading. 

Around 60% of Americans are far-sighted, and have trouble reading or sewing without glasses, but can focus well at a distance.

The majority of young people who wear glasses are near-sighted.

As people age, they are more likely to need vision correction for far-sightedness. 

Around 25% of people who wear glasses to see distances will end up needing reading glasses or bifocals as they grow older.
Lasik Surgery
If you're tired of wearing glasses or contacts,  Lasik surgery could be an option for permanent vision correction. Lasik is a type of eye surgery during which a surgeon uses a laser to create a flap in the cornea, then raises the cornea and reshapes it.  
Around 700,000 Lasik surgeries are performed each year, and the surgery has a good track record, often helping people achieve 20/20 vision or better! Certain side effects, particularly dry eyes and temporary visual disturbances (such as glare), are fairly common. But these usually clear up after a few weeks or months, and very few people consider them to be a long-term problem.
Does Health Insurance Cover Lasik?
Unfortunately, most insurance plans don't cover Lasik or other types of corrective eye surgery because they view it as an elective, or voluntary, procedure. But that doesn't necessarily mean you will have to pay full price. Your insurance company may offer discounts on Lasik as a policyholder perk, and if you would like to find a plan that offers this, EZ can help!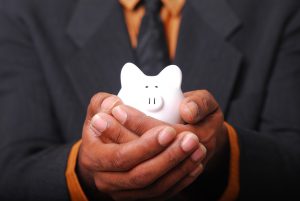 We work with the top-rated insurance companies in the nation and can compare all available plans in your area within minutes. That means we'll be able to find you a more comprehensive health insurance plan that offers great vision care! It is possible to find a great plan that will help with the cost of Lasik surgery, if you would like to have it. To get free instant quotes, simply enter your zip code in the bar above, or to speak to a licensed agent, call 888-350-1890. No obligation!