One of the good things about the Affordable Care Act of 2010 (ACA) is that it has led to a reduction in racial, ethnic, and other disparities in the healthcare system in America. But, unfortunately, it seems that it has not been enough to create health equity for everyone. We are still seeing high rates of uninsured or underinsured people in this country: in a survey released by the Centers for Disease Control and Prevention (CDC), an estimated 9.6% of U.S. residents, or 31.1 million people, lacked health insurance when surveyed in the first six months of 2021, and the numbers have not gotten much better since then. 
So now, to reduce uninsured rates and help increase access to healthcare coverage, some states are taking matters into their own hands: California, Connecticut, the District of Columbia, and Massachusetts are implementing strategies in an attempt to improve health equity for all. In addition, the Center for Medicare and Medicaid Services is trying to step up efforts to get everyone equal access to care.
What Is Health Inequity?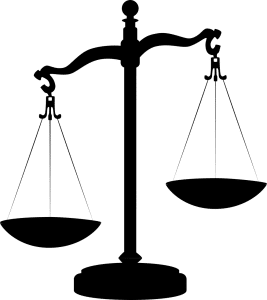 What do we mean when we say health inequity? This term refers to the non-clinical factors (often called the social determinants of health) that can affect health outcomes for people. Some examples of things that can affect health inequity include, but are not limited to:
Redlining, which can still be seen in limited financial, educational, or health resources

Limited career opportunities

Income disparities

Neighborhood safety

Access to nutritious food
According to the Robert Wood Johnson Foundation, "Health equity means that everyone has a fair and just opportunity to be as healthy as possible. This requires removing obstacles to health such as poverty, discrimination, and their consequences, including powerlessness and lack of access to good jobs with fair pay, quality education and housing, safe environments, and health care."
And while health inequity is different from health disparity, which refers to differences between health and healthcare between different groups, it is health inequity that leads to health disparities. So how can we address this issue, and are we actually doing so effectively anywhere in the country?
Addressing Health Equity
Researchers have found that health equity goals are similar in every state, but after collecting data, the above-mentioned states are the ones that are taking further steps to apply financial incentives to improve healthcare equity among different racial and ethnic groups. Each state tracked the health equity for underserved populations using the data to identify goals to help insure these populations, and these states came out on top.
But these states and Washington D.C. have come up against federal regulations regarding healthcare that have slowed some of their progress: federal law restricts deviation in plan design to an extent. For example, when the District of Columbia attempted to create an equity-based insurance design, the district was restricted on the changes it could make to cost-sharing due to federal regulations.
CMS
Involvement
But, on the other hand, in order to try and create more health equity in the entire country, and not just these four states, the Centers for Medicare and Medicaid Services (CMS) is stepping up their efforts to get healthcare to those who need it most. CMS Administrator Chiquita Brooks-LaSure has charged each CMS office with building health equity into their core work, with the aim of better identifying and responding to inequities in health outcomes, barriers to coverage, and access to care. 
According to cms.gov, this includes: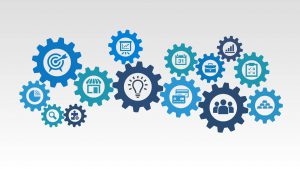 Promoting culturally and linguistically appropriate services to ensure respectful care and services in people's preferred languages, as well as to promote health literacy.

Building on outreach efforts to enroll eligible people.

Expanding and standardizing the collection and use of data, including race, ethnicity, preferred language, sexual orientation, gender identity, disability, income, geography, and other factors across CMS programs.

Evaluating policies to determine how CMS can support safety net providers caring for underserved communities.

Ensuring engagement with, and accountability to, the communities served by CMS in regards to policy development and the implementation of CMS programs.

Incorporating screening for, and promoting broader access to, health-related social needs, including greater adoption of related quality measures, coordination with community-based organizations, and collection of social needs data in standardized formats.

Ensuring CMS programs serve as a model and catalyst to advance health equity through the nation's healthcare system, including with states, providers, plans, and other stakeholders.
"Advancing health equity is the core work of the Centers for Medicare & Medicaid Services. We can't achieve our health system goals until everyone can attain the highest level of health. That's why I am inviting the healthcare industry to work alongside CMS as we transform the way patients are cared for in our country," says CMS Administrator Chiquita Brooks-LaSure. "Health equity will be embedded within the DNA of CMS and serve as the lens through which we view all of our work. Our vision is clear and our goal is straightforward — we will not stop until every person has a fair and just opportunity to attain their optimal health." 
Let's hope that we can achieve those goals!