Hair loss is a distressing reality for many men as they age, as well as for many women. In fact, did you know that around 50% of all women start losing their hair by the time they're 50 years old?  For some men and women, hair loss begins even earlier, and can even lead to depression. Fortunately, there are various hair loss treatments available nowadays, with new ones being introduced as technology advances. But for women and men desperate to get their hair back, will their health insurance plans cover these treatments?
The Causes of Hair Loss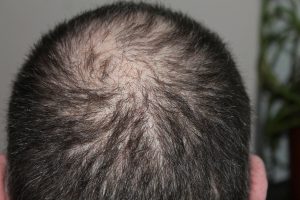 More than 1 in 5 Americans will experience hair loss in their lifetime. 95% of this hair loss is genetic, caused by what's known as androgenetic alopecia. One of the most common causes of androgenetic alopecia is a chemical called dihydrotestosterone (DHT), which attacks the hair follicles.
But not all hair loss is genetic. "Some medical conditions can also cause hair loss," William Yates, MD, a board-certified hair loss expert based in Chicago, Illinois says. "Severe or sudden weight loss, deficiencies of iron, protein, or vitamin D3, thyroid disease, polycystic ovarian syndrome (PCOS), and a myriad of other health problems may lead to hair loss," Yates says. 
Hair Loss Treatments
As we mentioned earlier, there are various hair loss treatments available, such as:
Hair transplant surgery

– A surgeon removes hair from a part of the head that has hair and transplants it to the bald spots.

Medication

– Over-the-counter drugs like Minoxidil can help regrow hair or slow the rate of hair loss. In addition, Finasteride, a drug that treats enlarged prostate, can help regrow hair in thinning spots.

Laser therapy-

The Food and Drug Administration has approved a low-level laser device as a treatment for hereditary hair loss in men and women.
Does Health Insurance Cover Hair Loss Treatment?
In most cases, health insurance plans will not cover hair loss treatment or any consultations for these treatments. This is because hair loss treatment is considered a cosmetic procedure, and insurers argue that hair loss does not affect your daily life as an injury or illness would. Unfortunately, insurers still have a long way to go in realizing that hair loss can affect daily life, since it can actually lead to mental health issues in some people.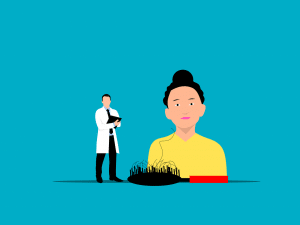 There are some cases in which a condition that can cause hair loss, such as PCOS, will be covered by health insurance, but that doesn't necessarily mean that treatment for the resulting hair loss will be covered. 
In the meantime, some lifestyle changes can help restore some of your hair, such as eating a vitamin-rich diet, taking over-the-counter biotin, or even trying holistic remedies, such as massaging rosemary oil into your scalp 2-3 times a week.
Looking For An Affordable Plan?
Even though most health insurance plans will not cover hair loss treatments, many plans can help treat conditions that might be the cause of hair loss. Before choosing a plan, make sure you understand what coverage it offers, and make sure it will cover evaluation and treatment for any conditions you need covered. 
We offer a wide range of health insurance plans from top-rated insurance companies in every state. And because we work with so many companies, and can see all of the plans available in your area, we can find you a plan that saves you a lot of money – even hundreds of dollars – even if you don't qualify for a subsidy. There is no obligation, or hassle, just free quotes on all available plans in your area. To get free instant quotes, simply enter your zip code in the bar above, or to speak to a local agent, call 888-350-1890.