Glaucoma is the cause of approximately 10% of cases of total blindness in the U.S. It mainly affects people over the age of 65; in fact, the American Academy of Family Physicians notes that about 75% of those who are legally blind because of glaucoma are older adults. What's worse is that doctors believe that about half of all people with glaucoma have yet to be diagnosed. In order to help save your sight, it is important to get screened for this disorder. If you have Medicare Part B, then you need to know how glaucoma screenings are covered.
Glaucoma damages the optic nerve at the back of the eye and can lead to partial vision loss or blindness. It is often hereditary. There are three different types of glaucoma:
Primary open-angle glaucoma-

causes gradual vision loss, and typically has no other signs or symptoms.

Normal tension glaucoma-

the nerve is damaged even if there is no high fluid pressure in the eye. Eyesight changes in the center of the person's vision.

Angle-closure glaucoma

– a rarer type that develops quickly when fluid cannot drain from the eye. Symptoms include nausea, eye pain, headache, and sudden loss of vision.
Vision loss can happen gradually, so you may not notice anything until the damage is already done. This is why it is important to get screened for glaucoma regularly.
The Test
Glaucoma screenings are fairly simple. The doctor will put drops in your eyes to dilate them and then will use instruments to conduct the following tests: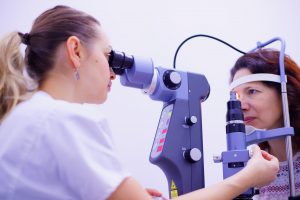 Tonometry:

measures fluid pressure behind your eye.

Ophthalmoscopy:

examines your optic nerve.

Perimetry:

tests your peripheral vision.

Gonioscopy:

inspects the angle where your iris and cornea meet.

Pachymetry:

measures the thickness of your cornea.
Medicare Coverage & Costs
Medicare part B will cover one glaucoma screening test every 12 months if you're considered high-risk. High-risk individuals are those who:
Are over the age of 60 

Have diabetes

Have a family history of glaucoma

Are African American and age 50 or older

Are Hispanic American and age 65 or older
Once you have met your deductible, Medicare will pay for 80% of the screening, and you will pay 20% of the Medicare-approved amount for the test. If the test is done in an outpatient setting, you might also be responsible for any facility charges. If you require surgery to treat the glaucoma,  Medicare Part A will pay for it.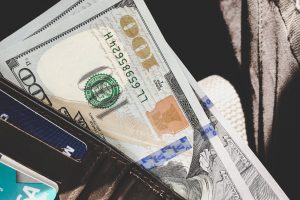 Medicare Supplement Plan
As with most medical services, Medicare only covers 80% of glaucoma screenings. The 20% that you have to pay out-of-pocket for services can start to add up, especially if you are living on a fixed income. Medicare Supplement Plans help cover the gaps in your Medicare coverage, including your 20% out-of-pocket payments. There are 10 different Medicare Supplement Plans to choose from, all with different coverage at different price points. This means that you will be sure to find  one that suits your needs.
To easily compare Medicare Supplement Plans in minutes, and to find an affordable plan that helps you save hundreds of dollars, talk to an EZ agent. Our agent will do all the work for you, inform you of the differences between each plan, and help you figure out which one will best suit your financial and medical needs. There is no obligation, just free quotes. Start comparing quotes for free by entering your zip code in the bar above, or to speak directly to one of our licensed agents, call 888-753-7207.