Making the transition from private health insurance to Medicare when you turn 65 can feel overwhelming. You might feel confused and like you just don't know where to begin. For example, what plan should you go with? How can you save the most money? Will you have enough coverage? Unlike with employer-based insurance, which your employer researches for you, you have to do all the research into choosing a Medicare plan on your own. But it doesn't have to be difficult, especially when you can get free assistance, guidance and services from an EZ agent. And the bonus of working with EZ? Unlike with other companies, when we say our services are completely free, we mean free – there are no hidden costs!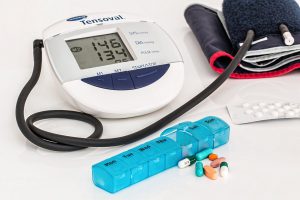 Figuring Out Your Needs
Medicare can be confusing for people who are not familiar with it, but it can be broken down to be easier to understand. The two main parts of Original Medicare are Part A and Part B. Medicare Part A covers your hospital costs completely once you meet your deductible, and Medicare Part B covers outpatient care, including doctor visits, lab work and treatments. Unlike Part A, though, Part B only covers 80% of qualified medical expenses; that means you have to meet your Medicare Part B deductible and pay your premium, as well as a 20% coinsurance each time you use medical services. 
Now that you know what Medicare covers and what it doesn't, you need to think about your healthcare needs. Do you need more coverage because you have a chronic health condition that requires constant observation or medications, such as diabetes or heart disease? Or do you just need preventive checkups? If you fall on the more comprehensive side (which many older adults do), you might need to look into a Medicare Supplement Plan to help cover additional costs not covered by Medicare alone. One of our highly trained agents can help you with this by going over your health history and medical needs. 
Figuring Out Your Budget
If you are retired or reaching retirement, as many Medicare beneficiaries are, you might be living on a fixed income. This means that you need to be smart with your spending and look for the best ways to save money. Before you look at your medical expenses, sit down and go over your finances and figure out your living expenses for the year, including groceries, rent/mortgage, car insurance, utility bills, medications, and any other extras. 
Once you have done this, it's time to budget for Medicare costs and choose a Medicare Supplement Plan that works for you. There's no need to do this alone! One of our agents can go over your needs, and will help you figure out your annual medical expenses, including the cost of your medications based on Medicare's drug tier pricing. 
Figuring Out How To Save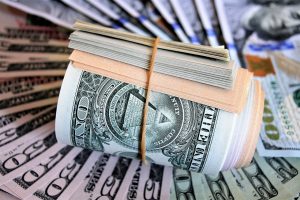 Medicare Supplement Plans can help you save hundreds of dollars each year, so you can worry less about your finances. An EZ agent will go over your medical needs and budget, and find a Medicare Supplement Plan that will save you money while filling the gaps that Medicare does not cover. There are 10 different plans to choose from, all with varying coverage and prices, and choosing one will give you peace of mind knowing that your medical expenses will be covered for the cost of a low monthly premium.
If you are interested in free assistance with navigating Medicare, an EZ agent will gladly help you at no cost. We created our business with the sole purpose of helping people get great insurance while saving money, without worrying about extra costs. We will go over your medical needs and budget, and will compare all Medicare Supplement Plans in your area for free. No hassle or obligation. To get free instant quotes, simply enter your zip code in the bar above, or to speak to one of our licensed agents, call 888-753-7207. We will make the transition to Medicare easier and cheaper!