Every year, the U.S. suffers on average $8-10 billion dollars in damages from freshwater flooding. Massive storms in August 2016 pushed that number to around $15 billion. But what do these numbers mean for individual business owners? 
At least 13 million properties in the U.S. lie within flood zones, according to FEMA (Federal Emergency Management Agency). If your business is located in a flood-prone area, it is definitely wise to check your flood coverage, as well as check whether or not you are required to be covered.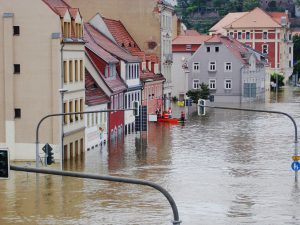 The average cost to a business affected by a flooding event is a concerning $90,000. Moreover, about 25% of businesses that close due to flood damage never reopen, according to the Insurance Institute for Business and Home Safety. Flooding is obviously a serious issue, so let's take a look at the ins and outs of insurance coverage for this catastrophic event.
Is Your Business Covered?
The first question you need to ask is whether or not your business is covered for floods. If you have a standard commercial insurance policy, the answer is no. Damage caused by some types of natural disasters – such as those involving lightning or wind – are usually covered, but water-related destruction is usually treated as a separate case. If you want your business to be protected from flood damage, then you will need to buy a special policy.
Is Your Business Required to Be Covered?
Some businesses are actually required to purchase a flood insurance policy. Flood insurance is mandatory if your business is located within a flood zone and is mortgaged through a lender that is insured or regulated by the federal government. Whether you are located in a flood zone is not a matter of opinion; rather, FEMA has created flood maps that designate certain areas as Special Flood Hazard Areas (SFHA). An SFHA is an area that has been determined to have a 1% annual chance of flooding every 100 years. Flood maps are available online; check to see if you are located in one of these areas.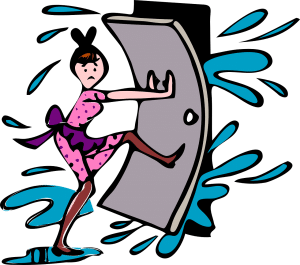 Should Your Business Be Covered?
You might feel that if you are not located specifically in an SFHA, then you do not need to purchase flood insurance. While you are not required by the government to do so, it may be wise to consider it, especially remembering that the average claim for flood damage is around $90,000. Some recent studies are suggesting that FEMA's maps are inadequate and don't show the full picture of flood risk, so you may be laboring under a false sense of security. Even FEMA acknowledges that over 20% of flood claims come from businesses located outside of SFHAs. 
Take into consideration your actual risk. For example, is your business in an area that experiences heavy snows in winter and warm springs, leading to fast thaws? Are you in an area prone to moderate to heavy rainfall? If so, clogged drains could spell disaster. Ask yourself questions such as these and, if the answer is yes, it is probably best to consider adding a flood policy.
How Do You Get Flood Insurance?
Whether you are required to get flood insurance or you have decided that it is best for your business, the only way to get a policy is through the National Flood Insurance Program (NFIP). However, the government does not sell policies directly; you will have to contact an insurance professional who is familiar with the NFIP. To get started, simply enter your zip code in the bar above, or speak to an agent by calling 888-615-4893. 
What Does Flood Insurance Cover?
Once you decide to buy flood insurance, it is important to know what it covers (and doesn't cover). Generally, for small to medium-sized businesses, there are two types of policies:
Commercial Contents

: this type of policy provides coverage for your inventory, merchandise, machinery, tools, equipment, fixtures and any other contents within your business. Covers up to $500,000.

Commercial Building:

this type of policy covers the actual structure of your business. If you don't own the building, then the policy will cover any improvements you made to it. Also covers up to $500,000.
You can purchase both types of policy, thus giving you up to $1 million in coverage.
What Doesn't It Cover?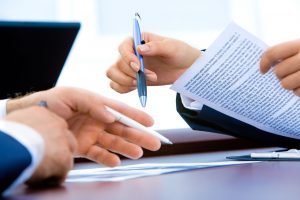 You should also be aware that there are some things these policies don't cover, including:
Vehicles

Financial losses caused by business interruption

Property and belongings outside of the building

Mildew and mold may be covered, but is evaluated on a case-by-case basis

Damages caused by sewer or drain backup (unless caused by a flood, which is defined as waters covering at least two acres or affecting two properties). Remember that if waters come from above (like rain clogging gutters and leaking onto your inventory), you may be covered by your standard 

commercial insurance policy.
Now that you have the facts about flooding and the protection available, you can make an informed decision about what is best for you and your business. If you need help connecting with an agent, or have any questions about any aspects of commercial insurance, EZ.Insure is here to help – and we will always do it completely free of charge. And we'll never hound you with phone calls the way other companies do. To get started, simply enter your zip code in the bar above, or speak to an agent by calling 888-615-4893.