Ok, guys, it's time we had a talk. Being the "strong, silent type" might be ok in some scenarios, but it's just not working out when it comes to your health. For some reason, whether it's because of cultural expectations of men or because men feel like they just don't have the time, guys aren't talking about or taking care of their well being as much as they should. In fact, men are 24% less likely than are women to have visited a doctor in the past year, according to the U.S. Department Of Health & Human Services, and studies show that 40% of men only go to the doctor when they think they have a serious medical issue. That means more than half of men aren't getting regular checkups! Not only that, but more than 50% say their health is not something they talk about. So, since June is Men's Health Month, we're going to do the talking for you, and highlight the importance of looking after yourself with these eye-opening facts about men's health.
Heart Disease
Is the Number 1 Killer of Both Men and Women But…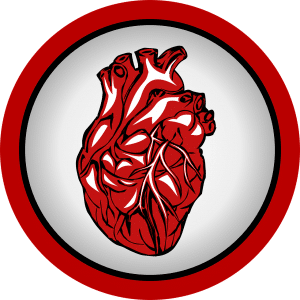 Yes, we're now much more open about the fact that heart disease kills just as many women as it does men; in fact, it's the leading cause of death for both sexes. But it's still important to know that heart disease causes 1 out of every 4 deaths in men, as well as to know that men often develop heart disease 10-15 years earlier than do women, and are more likely to die of it at a younger age. Other conditions that lead to heart disease like high cholesterol, high blood pressure and diabetes are also more common among men. The average age for men for a first heart attack is just 66, so start thinking about your heart health now! That includes eating right and getting enough exercise: after all, if you're a man with a waist measurement over 37 inches, your risk of heart disease (and diabetes) increases dramatically!
Men Need Their Beauty Sleep, Too
Getting enough sleep is not really about maintaining your looks – it has more to do with the above statistics about men's tendency to deadly heart conditions. It turns out that men who sleep 7-8 hours a night are around 60% less less likely to have a fatal heart attack than those who sleep 5 hours or less, so turn off your phone and hit the hay!
Not Talking About Men's Mental Health Can Be Deadly
Again, thinking you have to be the "strong, silent type" isn't good for anyone's health – especially not your mental health. We might brush it off as just a stereotype that men have a difficult time discussing their feelings, but this is actually a phenomenon that has been well documented by psychologists. So, unfortunately it seems that men are suffering in silence: the American Psychological Association reports that 30.6% of men (that we know of) have suffered from depression in their lifetime. And not only are men less likely to be treated for mental health issues, they are 3 times more likely that women to die by suicide. It's time to end the stigma and speak up.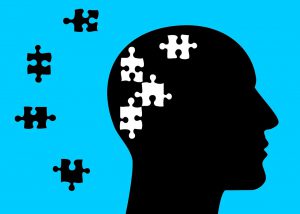 In addition to talking about mental health, there's something else men can do to help keep themselves fit in both mind and body: studies show that inactive men are 60% more likely to suffer from depression, so get in your daily dose of exercise. That's not to say you shouldn't seek help for any symptoms of depression or other mental health issues, but getting active is always a good idea!
Men Die Younger, But It Doesn't Have to Be That Way!
Most people have heard the stats by now: on average, men die about 5 years younger than women (cue all the bad jokes). But you know what? It doesn't have to be that way: men actually have much more of a say in their health than they might think. Studies show that only 30% of a man's overall health is determined by his genetics, and 70% is controllable through lifestyle. 
For example, in addition to reducing your waist size and getting enough sleep, as mentioned above, choosing to climb 50 stairs or walk 5 city blocks a day could lower your risk of heart attack by 25%. Or, think about your alcohol intake: drinking more than 10 drinks a week almost doubles your risk of type 2 diabetes. We'll say it again, because we can't emphasize it enough: eating right and getting enough exercise can make all the difference in your health! And, if you're not sure where to start, follow the World Health Organization's guidelines for exercise (75-150 minutes/week of vigorous activity or 150-300 minutes of moderate activity) and know that getting your 5-7 servings of fruit and veggies is as simple as 1 apple, half an avocado, 1 stalk of celery, half a grapefruit, 5 pieces of broccoli.
The Risk of Prostate Cancer is Real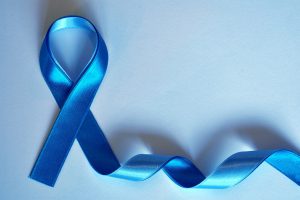 Cancer is the second leading cause of death among men, and, just as there are some cancers specific to women, there are cancers specific to men – and one is extremely common. 230,000 men are diagnosed with prostate cancer every year, making it the most common cancer among men; in fact, 1 in 8 men will develop prostate cancer in their lifetime, which is the same risk that women run for breast cancer. On the bright side, this type of cancer tends to grow slowly, so you have a good chance of catching it early. But that doesn't mean you should wait to talk to your doctor about testing. Do it! Now!
Erectile Dysfunction Is More Common, and Could Be More Problematic, Than You Might Think
If you think erectile dysfunction (ED) only happens to older men, think again. Approximately 30 million men in the U.S. experience ED, and 52% of men between the ages of 40 and 70 suffer from some form of ED. The condition can be caused by multiple factors, including stress, drug or alcohol use, psychological factors, or smoking, but it can also be a sign of underlying health issues. According to Dr. Judson Brandeis, "Heart disease, high blood pressure and high blood sugar can all cause ED. Finding and treating the cause(s) of your ED can help your overall health and wellbeing."
When it comes down to it, not speaking out about men's health isn't good for anyone, especially since there are so many ways that men can improve their quality of life, both physically and mentally. Some studies show that the average man lives 9 years of their life in poor health, simply because of lifestyle choices and easily preventable issues. But now that you know the real facts about men's health, you can do something about it! So get out there, spread the word, and get healthy this month, and every month!